Jefferson Alumni Lead Area Chapter of IIDA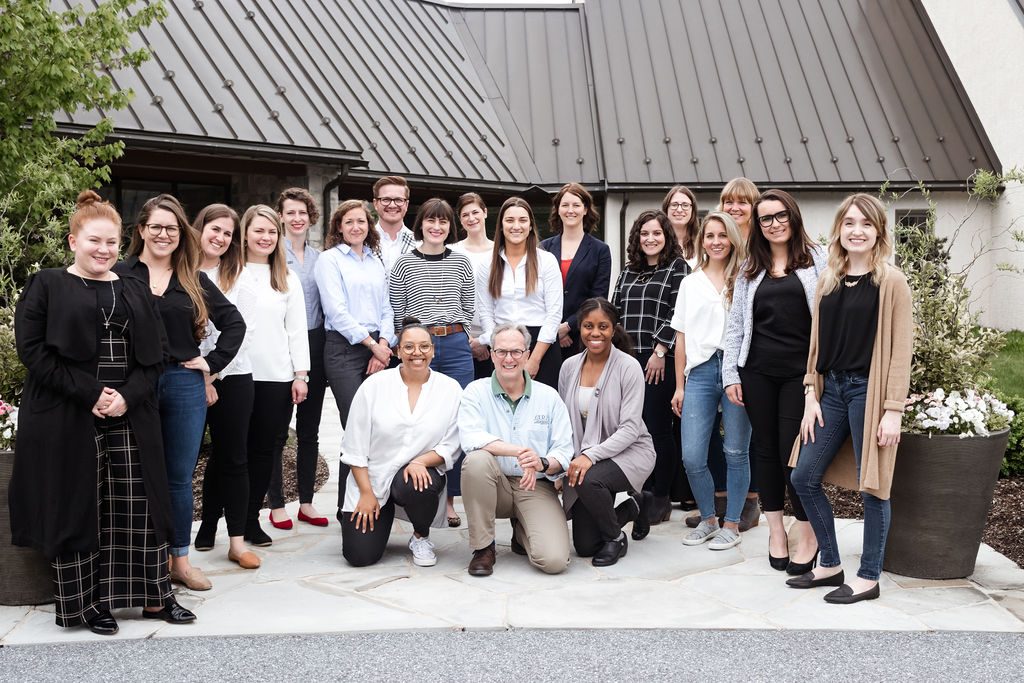 Seven alumni from Jefferson's Interior Design and Interior Architecture Programs have been elected to the board of the Pennsylvania, New Jersey, Delaware Chapter of the International Interior Design Association (IIDA).
"This is amazing news and shows how driven our students are to succeed in their chosen fields and give back the profession they love," said Lauren Baumbach, RA, AIA, IIDA, NCIDQ, IDEC, program director and associate professor of Interior Design and Interior Architecture. With more than 15,000 members, the IIDA is one of the two largest professional associations in the United States, offering education and networking opportunities to its members and the communities it operates in.
Since they were created, the BS in Interior Design Program (formed in the 1980s) and the MS in Interior Architecture (formed in 2011) have prided themselves on producing well-rounded designers who are able to work in a variety of settings. To-date, graduates from both programs have gone on to international and local firms of all sizes, creating interiors for the hospitality, healthcare, retail, education, corporate, and residential industries, as well as unique environments for Disney World, Emmy Award-winning television sets, and major cruise lines. They have risen to leadership positions throughout the industry, including at design firms such as Gensler, Daroff Design, HOK, Jacobs, and Stantec.
"People spend about 93 percent of their lives indoors," said Baumbach. "Interior designers must have a deep understanding of human behavior and human needs and must also understand how the environment affects both our psychological and physical well-being. The experiential qualities of interiors have a great impact on our lives."
Entwined with this is an emphasis on the big picture and industry leadership. To that end, Jefferson is home to the largest student chapter of IIDA in the tri-state area, with 60-70 active members at any given time. This gives Jefferson's aspiring designers early and frequent exposure to their professional milieu, as well as opportunities to lead.
"From our rigorous curriculum, to our co-curricular activities, to our internship opportunities, our students get both a broad and deep exposure to the field of interior design," said Baumbach. "Students are taught to be creative visionaries, technically proficient, and business savvy, so they can thrive in all parts of our industry, from the board room to the construction site."
Join us in congratulating our alumni on their early career successes!
Alexandra Bonner, IIDA (MS '13) – Chapter President
Julianne Peters, Associate IIDA (BS '15) – President Elect
Chesenia Burgos, IIDA (BS '15) – Vice President of Advocacy
Victoria Wetzelberger, Associate IIDA (BS '15) – Vice President of Communications
Nicole Criscenzo, Associate IIDA (BS '16) – Vice President of Chapter Sponsorship
Amy Leigh Hufford, IIDA (BS '16) – Philadelphia Center City Director
Nikki Mancuso, IIDA (BS '15) – Director of Graphics