Loss Within the Jefferson Community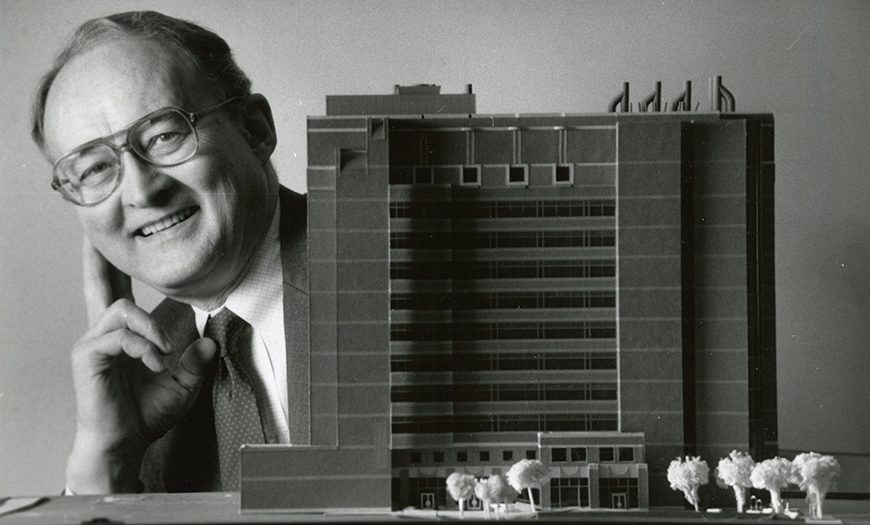 We are sad to report the the passing of former Thomas Jefferson University President and physician, Lewis W. "Bill" Bluemle, Jr., MD.
Dr. Bluemle, served as president of Thomas Jefferson University from 1977 to 1990, and passed away peacefully with his family at his side on August 13, 2019. He was a brilliant, gracious, and self-effacing gentleman, whose monumental accomplishments at Jefferson still reverberate today.
A kidney researcher, Dr. Bluemle was a pioneer in the development of the artificial kidney, a prototype of today's dialysis procedure.  Dr. Bluemle came to Jefferson from the University of Oregon Health Sciences Center, where he also served as president. Prior to that, he was president of the Upstate Medical Center of the State University of New York.
Current Jefferson President and CEO, Dr. Stephen K. Klasko, told the Philadelphia Inquirer, "The 'Bluemle Era,' as we call it, is shorthand for a period of explosive growth and excellence that helped pave the way for Jefferson today."
When he retired in 1990, the university's new research building was named the Bluemle Life Sciences Building.
Following his presidency at Jefferson, Bluemle continued to serve as a benefactor, an advocate, and an advisor to Dr. Stephen Klasko as a member of the President's Leadership Council. He was greatly admired by the Board, students, faculty, administrators, and alumni, and he will be missed by all.