Eleven Faculty Members Win Business Research Awards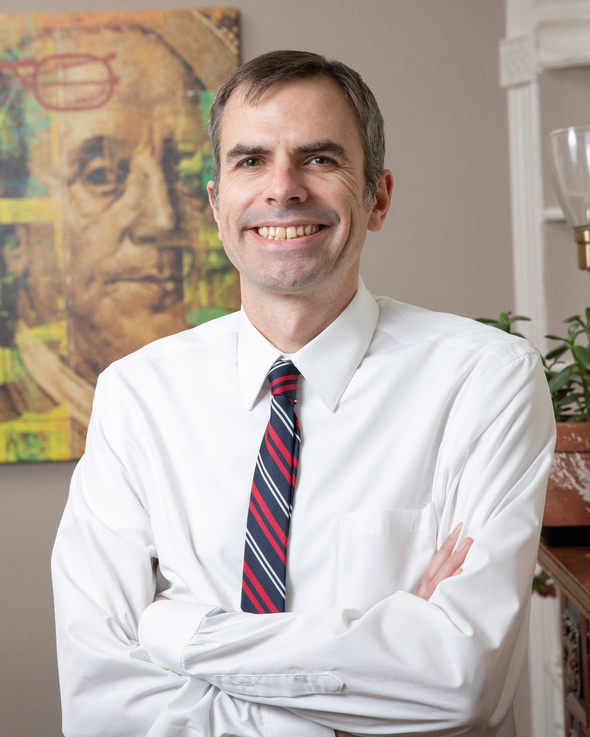 Tim Mooney, PhD
Creativity and expertise were on full display at the second annual School of Business Research Awards.
The centerpiece was the Philip Kodroff '82 Business Research Award, which went to emerging scholar Tim Mooney, PhD, associate professor of Finance.
Dr. Mooney's research explores conflicts of interest within large financial services firms. Recently published articles examined the relationship between mutual fund advisory fees and fund returns, cost efficiencies in the insurance industry, and how a financial modeling pedagogical course can be enhanced by incorporating and automating a variety of publicly available finance data sources.
Other 2021 School of Business Research Award recipients include Camille Avent, Shubha Bennur, Anusua Datta, Chae Mi Lim, D.K. Malhotra, Jaideep Naidu, Raymond Poteau, Cathy Rusinko, Irina Stoyneva, and Les Sztandera. 
A total of 17 papers were published in peer-reviewed journals during the last academic year, spanning a wide range of topics including gender equity in entrepreneurship, impact of demonetizations, IT and academic response to pandemic, economies of scale in airline industry, cyberespionage, advisory fee and mutual fund performance, operating efficiency in textile industry, analyzing opioid crisis using artificial intelligence, and more.
"The business research awards inspire innovative academic research and present an excellent opportunity to strengthen our reputation on the global stage," says Philip S. Russel, PhD, dean of the School of Business. "These awards expand the breadth of our societal influence and generate new avenues for growth and discovery for faculty and students alike."
In addition to the permanently endowed Philip Kodroff '82 Business Research Award, all the other awards this year were fully funded by philanthropy and the generous support of benefactors. Funds raised this year allowed five new awards to be allotted—nearly doubling the award recipients from the previous year.
The School of Business set a five-year fundraising goal which they have already managed to surpass—raising more than $300,000 in only two years. With the ongoing support of donors, the School plans to continue the momentum and continue to raise the profile and impact of the awards.