Kate FitzPatrick Named EVP, Jefferson Health System Nursing Leader
Gift from the Connelly Foundation endows the Chief Nurse Executive Officer position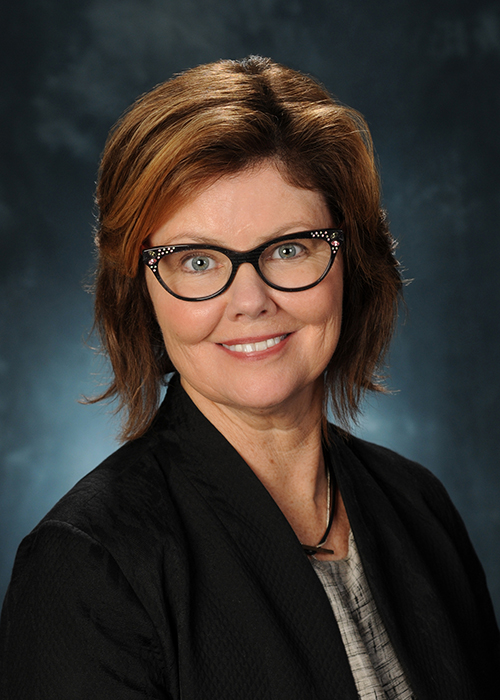 Kate FitzPatrick, DNP, RN, ACNP, FAAN, NEA-BC
Jefferson Health announced the appointment of Kate FitzPatrick, DNP, RN, ACNP, FAAN, NEA-BC to the position of the Connelly Foundation Chief Nurse Executive Officer (CNEO) at Jefferson Health, effective January 1, 2021. In this capacity Kate will have strategic oversight of Nursing across Jefferson Health leading the team of Divisional CNOs and System Nursing SVPs.
Dr. FitzPatrick was previously Jefferson Health's Senior Vice President for Nursing Practice and Clinical Development. Among her many accomplishments, she led the development of a system-wide strategic plan for standardization of nursing practice and clinical development, co-led efforts supporting implementation of key elements of the quality and safety operating systems, and has leveraged key partnerships with regional academic partners to optimize the student experience and student placements. Dr. FitzPatrick provided crucial leadership to Jefferson Health's Incident Command Center for the health system's COVID-19 response, including practice changes, PPE strategies, and strategies to support patients and family-centered care. 
The CNEO position was endowed thanks to a $2.5 million gift from the Connelly Foundation, in honor of Josephine C. Mandeville, the Foundation's board chair and a long-serving Jefferson board member. Over the past four decades, the Foundation has given Jefferson more than $13 million, funding a range of patient care, education, research and capital projects. Notable gifts include support for the Bluemle Life Sciences Building and the Dorrance H. Hamilton Building, as well as a major grant for nursing communication. 
As the Connelly Foundation CNEO, Dr. FitzPatrick will work to advance Jefferson's quality, safety, and patient- and family-centered care, while enhancing the work environments for nurses and inter-professional teams and partner with the Dean of the Jefferson College of Nursing to advance academic and clinical excellence
Prior to joining Jefferson in 2019, Dr. FitzPatrick served at the University of Vermont Medical Center (UVMMC) in Burlington as Senior VP/Chief Nursing Officer and Associate Dean, Academic & Practice Integration, UVM College of Nursing and Health Sciences. She drove performance improvements that advanced patient care, elevated nursing practice and governance  leading to enhanced quality outcomes, enabling UVMMC to rank consistently in the top quartile in UHC/Vizient Quality Performance.
Throughout her career, Dr. FitzPatrick has held positions of expansive leadership scope. As as a member of the Senior Leadership teamat the Hospital of the University of Pennsylvania for 18 years, she provided leadership in Trauma & Surgical Critical Care and eventually was the key nursing leader for the Women's Health and Neuroscience Service Lines. Kate completed the Robert Wood Johnson Executive Nurse Fellowship (2014-2017) and is a Fellow of the American Academy of Nursing where she currently serves on the Finance Committee.  She continues in her role as an appraiser for the Magnet Recognition Program of the American Nurses Credentialing Center, where she provides expert review of organizations seeking Magnet designation/re-designation.
Dr. FitzPatrick earned her Bachelors of Science in Nursing at the University of Delaware, Masters of Science in Nursing, Clinical Nurse Specialist at Widener University, completed a post masters program at Penn as an acute care Nurse Practitioner and earned her Doctor of Nursing Practice at Vanderbilt University.
About the Connelly Foundation
The Connelly Foundation aims to foster learning and improve the quality of life in the Greater Philadelphia area. Over the past 65 years, the Foundation has donated more than $450 million to nonprofit organizations in the Philadelphia area, focusing on education, human services, and the arts.