Jefferson's New Outpatient Center Named "Real Estate Deal of the Year"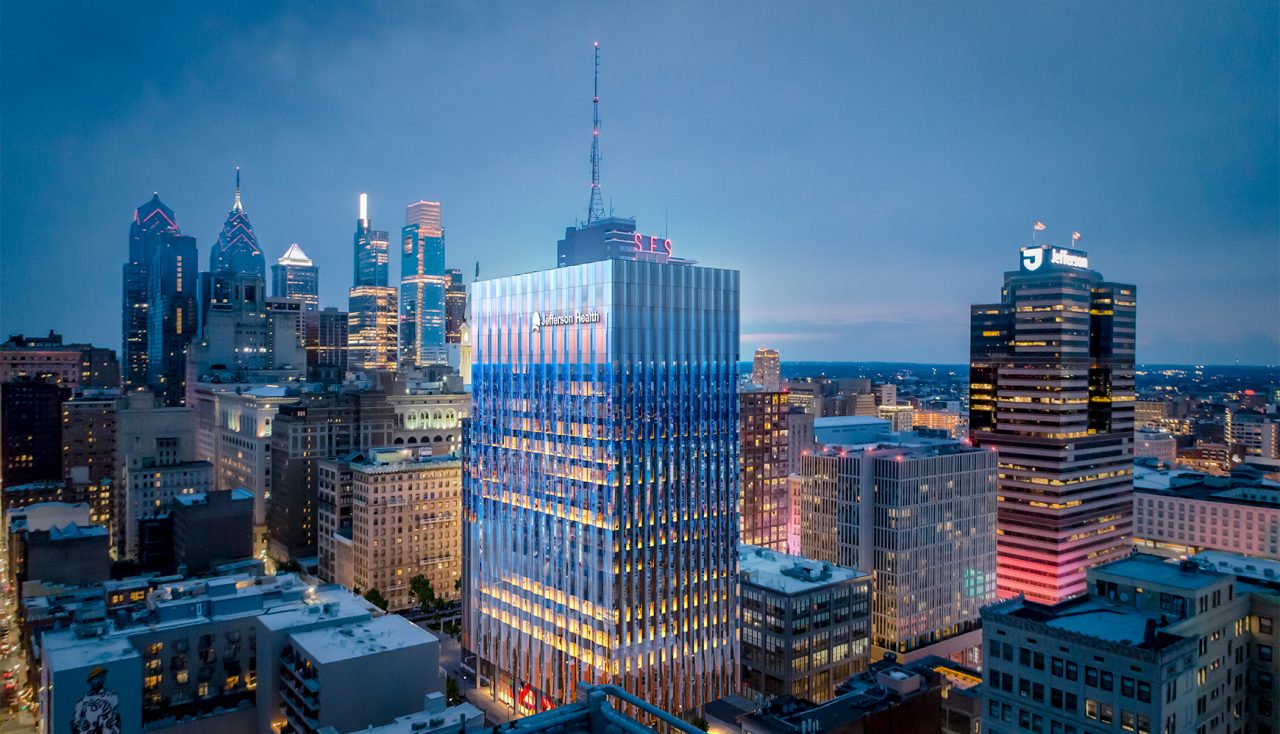 The Philadelphia Business Journal has called Jefferson's new $762 million outpatient center under construction at 11th and Chestnut streets in Center City the "real estate deal of the year."

The building, a 9-story, 462,000-square-foot structure that will serve as a bridge between home and hospital, is designed to be a one-stop shop for all patients' needs, putting doctors, nurses, specialists, and medical services under one roof so that patients won't have to visit multiple locations for their care.
Although the building will employ all the latest technology—including digital wayfinding, virtual surgical theaters, voice assistants, wearable data integration, augmented and virtual reality, and robotics—the emphasis is still on the personal touch and putting patients first.
Stephen K. Klasko, MD, MBA, president of Thomas Jefferson University and CEO of Jefferson Health, says the facility is "ahead of its time," and will spark a healthcare revolution that will be a model for others to replicate.
In addition to better serving its patients, the building will also help the local economy by bringing in more jobs and more businesses, and generating foot traffic to the area, Klasko says.