Every year, the Gala honors members of the Jefferson family who inspire us through their achievement, their commitment and service, and their dedication to the values Jefferson stands for.
Award of Merit
The Award of Merit recognizes and celebrates transformative leaders who exemplify Jefferson's values of putting people first, thinking differently, and doing the right thing.
---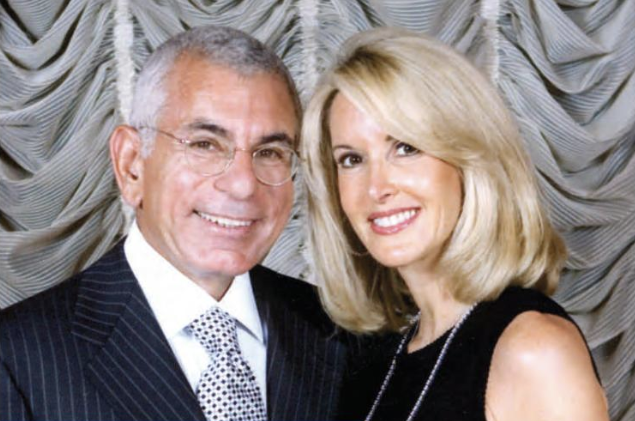 James D. and Mary Jo Danella
In 1972, with the help and guidance of his father, Carmen, James Danella began his professional journey when he purchased a utility construction company in Norristown, Pennsylvania. Over nearly half a century, Jim grew that local business with 38 employees into a national company with more than 1,800 full-time employees, 26 offices, and 33 equipment and material yards across the United States. Today, Mr. Danella is Chairman and CEO of the Danella Companies, which specializes in offering utility construction and engineering services in the communication, fiber, gas, electric, water, and steam industries, and is a leader in equipment rentals to Class A railroads and transit authorities throughout the United States. Danella most recently added a nationwide storm Recovery Services Division and Railroad Construction Division, as well as a Vegetation Management Division working in Florida, Virginia, and California.

The Danella name is known and trusted in the community for excellence, integrity, and putting people first. Danella Companies' mantra is Pride in Everything We Do. Jim, together with his wife, Mary Jo, works to bring the Danella Companies' mantra to practice in their family, their business, and their community. Jim and Mary Jo have been longtime friends of Jefferson and are passionate about supporting the needs of the Jefferson community. Their generosity has made dreams come true for many who aspire to be physicians, and it has brought Danella-worthy quality and safety to everything Jefferson does. Their gift to establish the James D. and Mary Jo Danella Family Scholarship has allowed Jefferson to train the physician leaders of tomorrow. And most recently, in the age of COVID, the impact of the James D. and Mary Jo Danella Chief Quality and Safety Officer is being felt every day.
Mr. Danella has served the community on the Board of Trustees for Villanova University, LaSalle Academy, and LaSalle College High School. He is a member of the Executive Committee of the American Contractors Insurance Group and a former member of the Board of Directors for Commonwealth Bancorp Inc. of Norristown and Penn Liberty Bank. He served on the Board of Directors for the Archdiocese of Philadelphia's Heritage of Faith, Vision of Hope campaign.
The Danellas live in Gwynedd, Pennsylvania and have five children and six grandchildren. 
---
Achievement Award in Medicine
The Achievement Award in Medicine honors Jefferson Health staff and all the ways they make a difference in the lives of patients and families, and in the communities we serve.
---
Frontline Healthcare Workers
The pandemic was a call to action, a summons to do what they were born for: to help, to heal, to put people first and care for our community. They were the lantern in the storm of Covid-19. Our frontline healthcare workers responded with courage, with devotion, and with compassion for those in need.
These were the people who came to work every day, touching their children through glass doors, learning to do delicate work while wearing full-body protection equipment. They were anxious, many were scared, and many got through the day repeating the mantra, "We have to do this for the people who depend on us."
Our world did depend on them. The pace of medical innovation was dazzling. Within weeks, they learned how to keep each other safe, how to help patients recover, and how to reduce mortality. They made testing swabs and PPE, they reached out to communities as trusted advisers, and they danced on tiktok to relieve tension.
They are doctors, nurses, environmental service workers and food service staff, technicians and therapists, students and pathologists, receptionists and security guards, leadership and support workers, and many more. 
Every one of them is an essential worker, and together, their synergy has kept Jefferson Health open and running. COVID-19 has shown us the very best in humanity. On the frontlines at Jefferson, it's here in abundance.
---
Faegre Drinker Healthcare Hero Award
Recognizes a healthcare professional, caregiver, or worker whose skillful performance and deep compassion exemplify Jefferson's commitment to always putting people first.
---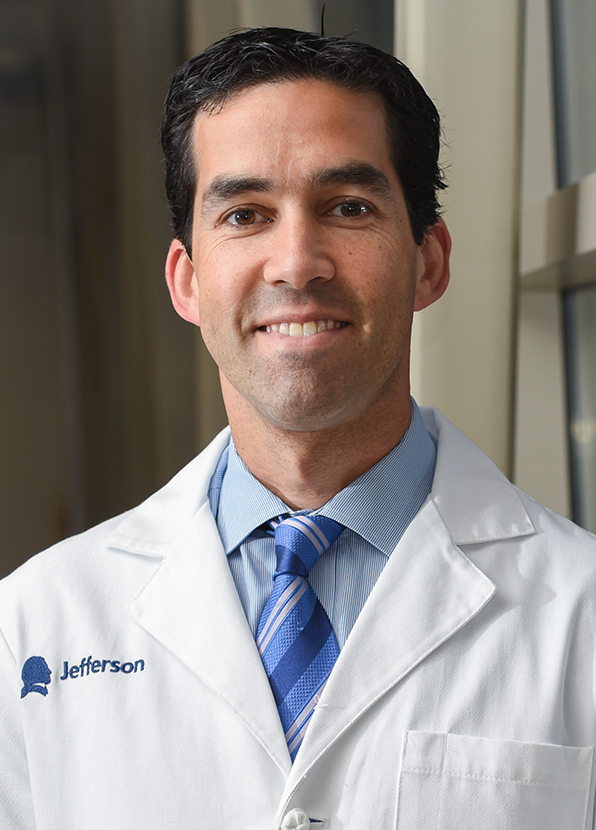 Marc J. Altshuler, MD
Professor and Residency Director
Department of Family and Community Medicine
Sidney Kimmel Medical College
Director, Jefferson Center for Refugee Health
Marc Altshuler, MD, is Professor of Family and Community Medicine at Sidney Kimmel Medical College and Attending Physician and Residency Program Director at Thomas Jefferson University Hospital. 
Dr. Altshuler's volunteer work began as a Jefferson medical student in the late 1990s with his involvement in JeffHOPE, a student-run clinic serving the homeless community of Philadelphia. His passion for the health of underserved communities expanded beyond the homeless to refugees. In 2007, he founded the Jefferson Center for Refugee Health, the largest medical provider of refugee healthcare in the city. The center, which he currently directs, created a comprehensive care model that has been recognized and replicated in Philadelphia and other U.S. cities. 
In 2010, Dr. Altshuler worked with the Nationalities Service Center to form the Philadelphia Refugee Health Collaborative, a coalition of refugee resettlement agencies and medical clinics focused on comprehensive refugee healthcare. With the support of benefactors and community partners, including the Southeast Asian Mutual Assistance Association Coalition, he opened the Hansjörg Wyss Wellness Center in 2021 to serve the immigrant community, regardless of insurance or citizenship status. 
---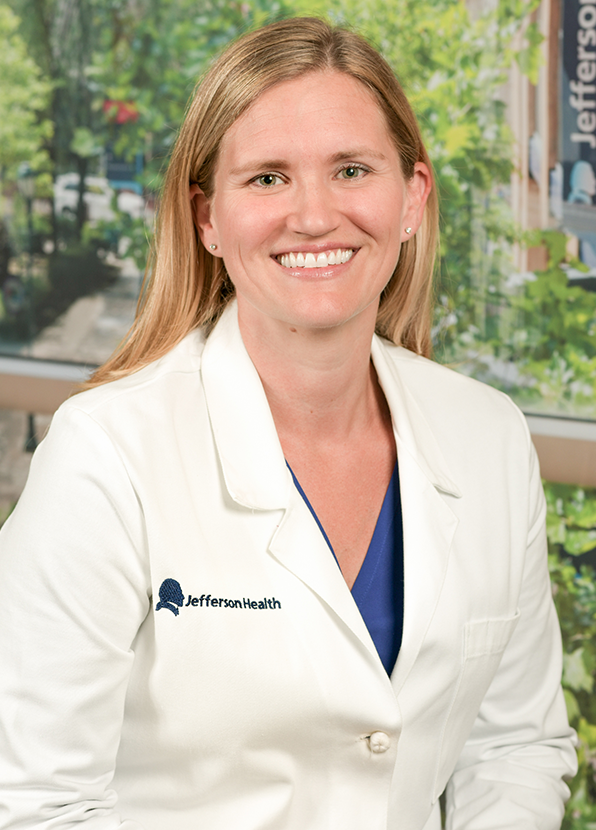 Patricia C. Henwood, MD
Associate Professor of Emergency Medicine
Director of Global Strategic Partnerships
Thomas Jefferson University
Patricia Henwood, MD, is Associate Professor of Emergency Medicine, Director of Global Strategic Partnerships, and Quality Officer for Emergency Medicine at Jefferson Health. Since the onset of the pandemic, she has been a member of Jefferson Health's COVID-19 leadership team. Building on a background of civilian-military global humanitarian response, she is leading Jefferson Health's engagement in Operation Allies Welcome, providing medical support associated with the Afghan evacuation through Philadelphia.
Dr. Henwood's research has focused on the intersection of ultrasound and infectious disease management after playing a major role in the humanitarian response to the Ebola virus disease epidemic in West Africa. Her international research is aimed at assessing ultrasound as a first-line screening tool for pulmonary tuberculosis. She is also a clinical investigator on multiple COVID-19 studies in the U.S.
Prior to joining Jefferson in 2019, Dr. Henwood was Associate Chief of the Division of Emergency Ultrasound and Director of the Fellowship in Emergency Ultrasound and Global Ultrasound Programs at Brigham and Women's Hospital/Harvard Medical School. 
---
Algernon Brashear Jackson Student Award
Presented to Thomas Jefferson University students who make a difference through initiative, creativity, and commitment to changing society for the advancement of all.
---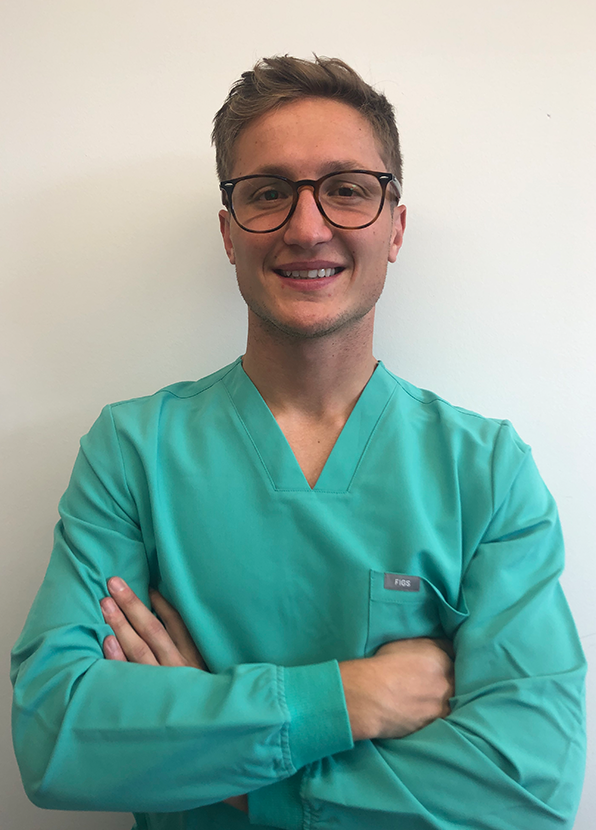 Michele Ganz, JCLS '21
Founder and Main Editor of "WeStillAlive"
Michele Ganz is an undergraduate student-athlete in Thomas Jefferson University's class of 2021. He will begin medical school in December in Italy, his country of origin. Along with the time he invests in and out of the classroom, he is also a soccer player for the Rams. This year, Michele established We Still Alive in association with Marafiki Community International. Named after a phrase Kenyans use to express their survival over adversity, We Still Alive promotes an initiative to help the communities of Maai Mahiu and Maasai Mara, Kenya, by improving access to clean water and preventing waterborne diseases. Working in Kawangware, Kenya, as a volunteer in the pediatric and laboratory departments at Wema Hospital, carrying out mostly RDTs (rapid diagnostic testing) for tropical diseases, Michele took personally the lives of the individuals he met and their issues, including those related to the travel required to procure clean water. In response, he started a blog where he talks about the lives of the people he met in Kenya and raises money to support the construction of water towers to ease the hardship. 
---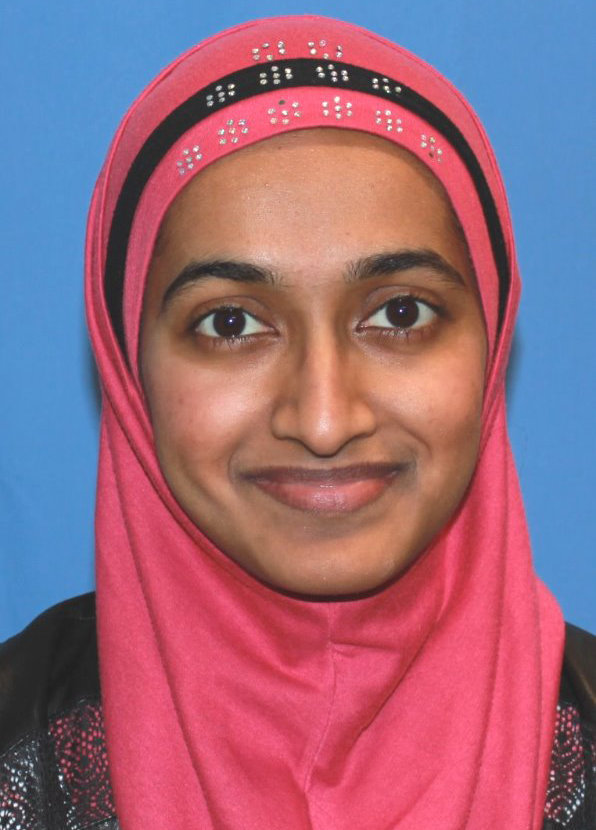 Noor Shaik, SKMC '22
Noor Shaik graduated from Villanova University in 2014 and embarked on her journey as an MD/PhD student at Sidney Kimmel Medical College a few weeks later. After defending her PhD thesis on the role of platelets in stroke-related injury, for which she has been locally and internationally recognized, she volunteered in Dr. Matthias Schnell's laboratory to help with the development of a vaccine for SARS-CoV-2. Throughout her time in medical and graduate school, she has dedicated her free time to serving others, including with JeffREADS, the Social Health and Medical Services (SHAMS) Clinic, Hub of Hope, JeffVOTES, VaxConnect, and Give Kids Sight Day. She also mentored through the Jefferson Physician Scientist Association, Refugee Health Partners, and the American Physician Scientists Association. In response to the spike in COVID-19 cases in India, she and her mother co-founded Breath for Humanity, an international relief effort through which they shipped more than 100,000 N95 masks, thousands of medical supplies, and several oxygen concentrators to hard-hit communities and hospitals. Most recently, she coordinated delivery of more than 5,000 N95 masks to help Afghan refugees in Philadelphia