Achievement Award in Medicine
Ignazio R. Marino, MD, ScD
Professor of Surgery, Sidney Kimmel Medical College
EVP, International Innovative Strategic Ventures
Executive Director, Jefferson Italy Center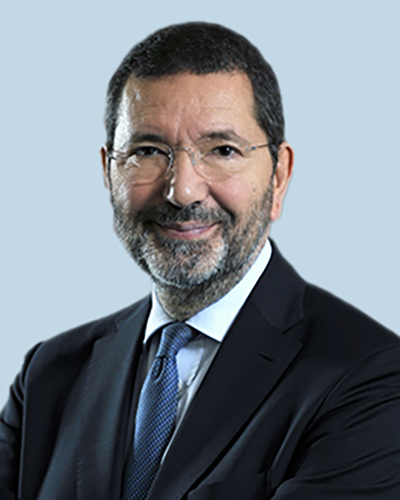 Ignazio R. Marino, MD, ScD is executive vice president of Jefferson International Innovative Strategic Ventures. He is a trailblazer in transplant medicine who has also held high public office as a senator of the Republic of Italy and mayor of Rome.
Born in Genoa, Italy, Dr. Marino earned a degree in medicine and surgery from the Catholic University of Rome and then trained at the two most prestigious transplant centers in the world: the Transplantation Institute of Cambridge University and the Thomas E. Starzl Transplantation Institute at the University of Pittsburgh.
In 1989, he accepted a position at the University of Pittsburgh, where he was appointed professor of surgery. He has been associate director of the National Liver Transplant Center of the Veterans Affairs Medical Center of Pittsburgh, director of the European Medical Division of the University of Pittsburgh Medical Center, and founding director and CEO of the Mediterranean Institute for Transplantation and Advanced Specialized Therapies. At Jefferson, he is professor of surgery and has previously served as director of the Division of Liver Transplantation and Hepatobiliary Surgery as well as director of the Division of Transplantation.
Dr. Marino was one of three consultants chosen by the secretary of the Department of Health for the National Transplant Committee of the Italian Republic. He was also a member of the Regional Committee of the Organ Procurement Organization for the Region of Sicily and the National Center for Transplantation of the Italian Republic.
Dr. Marino has performed more than 650 transplants and was a member of the surgical team that performed the only baboon-to-human liver xenotransplants in medical history, and he performed the first transplant in Italy on an HIV-positive patient. He has authored more than 700 scientific publications and four scientific books, and has served on the editorial boards of "Transplantation," "Liver Transplantation," "Digestive Diseases and Sciences," and 15 other international scientific journals. He has also published on the religious, bioethical, and humanitarian aspects of medicine, including a monograph on the future of the Italian national healthcare system.
In 2006, he was elected senator of the Republic of Italy and appointed chair of the Standing Health Committee of the Italian Senate and later, chair within the senate of the Investigative Committee on the National Healthcare System. Dr. Marino was elected mayor of Rome in 2013 and served until 2015.