Andréa W. Frazier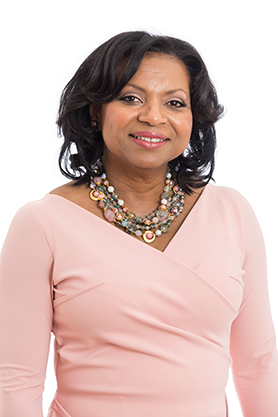 Interior Designer, Former Adjunct Professor and Law School Administrator
Andréa Frazier founded Frazier Designs, an interior design firm and drapery workroom, where she designed residential and commercial projects. Prior to that, she served as a senior consultant for Cigna, where she developed and managed undergraduate and MBA recruitment programs. She was also the director of recruitment programs and placement at New York University School of Law.
She most recently taught international law and politics as an adjunct professor at St. Joseph's University.
Andréa has served on multiple boards, including the Vickie and Jack Farber Institute for Neuroscience – Jefferson Health, the Ellis Marsalis Center for Music advisory board, the American Heart Association Go Red for Women's Circle of Red society, the Hun School of Princeton parent executive board, and the Stuart Country Day School parent-teacher organization. Her professional affiliations include the American Society of Interior Designers, Children's Hospital of Philadelphia, and Cornerstone Christian Academy.
Andréa earned a bachelor's degree from Tufts University and a master's degree from the Graduate Center of City University of New York.
As a stroke and cancer survivor, Andréa is passionate about raising awareness and improving health outcomes for women and underserved communities. She currently resides in Bucks County, Pennsylvania, with her husband, Ken. She is the proud mother of her daughter, Lauren, and her son, James.
Kenneth C. Frazier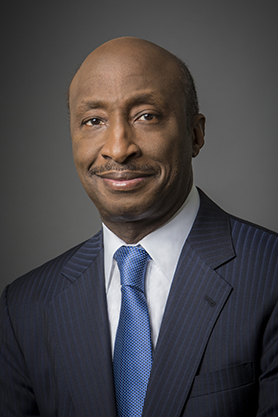 Chairman of the Board and Chief Executive Officer, Merck & Co., Inc.
Kenneth C. Frazier has served as the chairman of the board and chief executive officer of Merck & Co., Inc. since 2011.
Under Ken's leadership, Merck has delivered innovative, lifesaving medicines and vaccines, as well as long-term and sustainable value to its multiple stakeholders. He has substantially increased Merck's investment in research, including early research, while refocusing the organization on the launch and growth of key products that provide benefit to society. He has also led the formation of philanthropic and other initiatives that build on Merck's more than 125-year legacy.
Ken joined Merck & Co., Inc. in 1992 and has held positions of increasing responsibility including general counsel and president. Prior to joining Merck, he was a partner with the Philadelphia law firm Drinker Biddle & Reath. Ken's contributions, especially in the legal, business, and humanitarian fields, have been widely recognized. He sits on the boards of PhRMA, Weill Cornell Medicine, Exxon Mobil Corporation, and Cornerstone Christian Academy in Philadelphia. He also is a member of the American Academy of Arts and Sciences, the American Philosophical Society, The Business Council, the Council of the American Law Institute, and the American Bar Association.
Ken received his bachelor's degree from Pennsylvania State University and holds a JD from Harvard Law School.