Lavinia Biagiotti Cigna
President and CEO of Biagiotti Group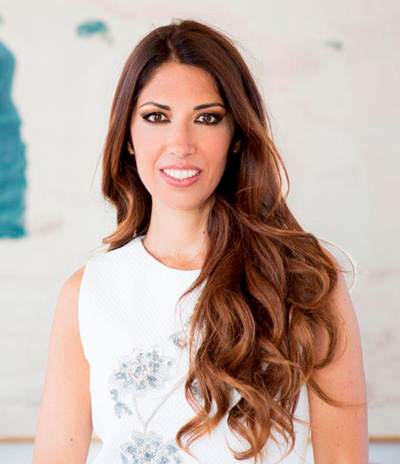 Lavinia Biagiotti Cigna is president and CEO of the Biagiotti Group. She is an Italian fashion designer and head of a family business that has elevated fashion to an art form and a global message for building bridges and advancing values that make the world better for all.
The Biagiotti Group is known worldwide for its clothing collections, fragrances, patronages, and sustainable approach to fashion. The group's Made in Italy brand is notable for its pioneering relationships with other countries, China and Russia chief among them, while keeping its close connections to Italian art and culture.
Born in Rome, Ms. Biagiotti Cigna is the third generation of a family dynasty founded in 1965 by Delia Biagiotti. She completed classical studies and joined the Biagiotti Group at age 18.
Ms. Biagiotti Cigna has cultivated connections between style and culture in the fashion house's collections and patronage activities, including the sponsorship of Piccolo Teatro in Milan, where Biagiotti collections have been shown exclusively since 1998. She has collaborated in the creation of costumes for theater and cinema, and has promoted important restorations in collaboration with Laura Biagiotti Parfums, such as the Scala Cordonata of Campidoglio, the Fountains of Piazza Farnese in Rome, and the donation to the Grand Curtains of the La Fenice Theater in Venice. She is co-founder of the Biagiotti Cigna Foundation, which has collected over 200 pieces of art by the futurist master Giacomo Balla. In February 2020, she promoted the first live-streamed show during Milan Fashion Week.
Ms. Biagiotti Cigna is a member of the National Chamber of Italian Fashion and the UniCredit Advisory Board Italy, and is president of the Center Territory Council and the Marco Simone Golf & Country Club. She is vice president of the Musica per Roma Foundation – Auditorium Parco della Musica. Her numerous awards include the KORE Fashion Oscar and the Young Entrepreneurs Award. In 2019, she was honored with the Order of Merit of the Italian Republic.
Earlier this year, she electrified Jefferson's East Falls campus with a lecture titled Biagiotti: An Italian Story – Three Generations of Women Designing the Future.