Losing one's sense of smell is a life-altering experience that impacts a person's quality of life and can even affect their family and friends. For years, loss of smell—also known as anosmia—has been nearly impossible to treat, but now there's hope.
At Jefferson, our researchers and clinicians are conducting groundbreaking, first-of-its-kind topical platelet-rich plasma (PRP) treatment that has shown promising results in restoring patient's sense of smell.
Research
Jefferson Department of Otolaryngology surgeons—Drs. Edmund Pribitkin and David Rosen—are leading a study designed to help a cohort of patients experiencing significant loss in their sense of smell. Each patient will be tested before and after the study to assess the amount of olfactory sense restored. For the procedure, patients will have blood drawn and spun in a centrifuge to isolate their PRP. Patients will then have PRP injected into their nose where the olfactory cells are located. This process will be repeated three times for each patient.
Phase I
The initial phase of the Sense of Smell Restoration Project began with 30 patients, the most recent eight patients received the benefit of being completely on topical PRP. It is the largest pilot study to-date for the use of PRP in treatment of olfactory dysfunction (OD), and the first study to develop methods for topical delivery in human subjects.
Phase II
With philanthropic support, our team plans to enroll 60 new patients in Phase II Clinical testing. In this first-of-its-kind placebo controlled study for anosmia, our team will exclusively look at patients who developed long-term OD following recovery from COVID-19. Dr. Rosen believes this is the "first ever" placebo controlled study for anosmia. This will help our research team better understand patient variables, and the number of treatments required to maintain sustainable improvements in smell and taste.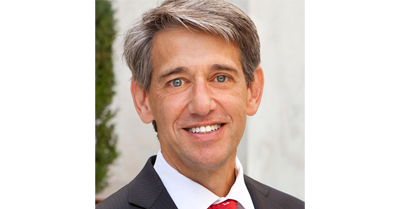 Edmund Pribitkin, MD, MBA
Chief Physician Executive, Jefferson Health
President, Jefferson Medical Group
Professor, Deptartment of Otolaryngology – Head & Neck Surgery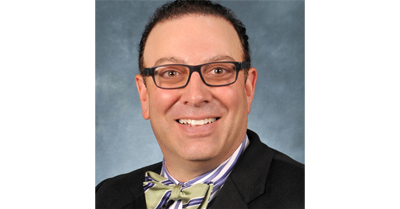 David Rosen, MD
Associate Professor
Thomas Jefferson University
Losing my smell and taste from COVID has been life changing. For the first time in a long time, I have hope for getting my life back to normal.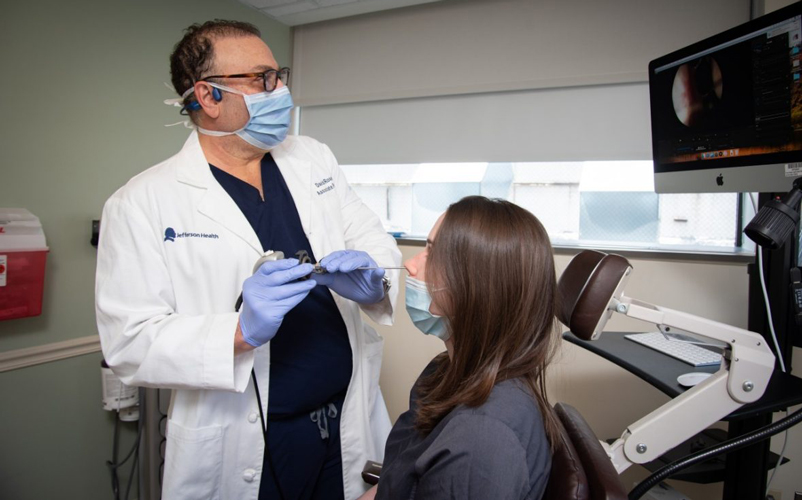 Jefferson Health Makes Strides in Treating Loss of Smell and Taste
03.02.21
Clinical trial led by Thomas Jefferson University Hospital paves the way for innovative topical treatment...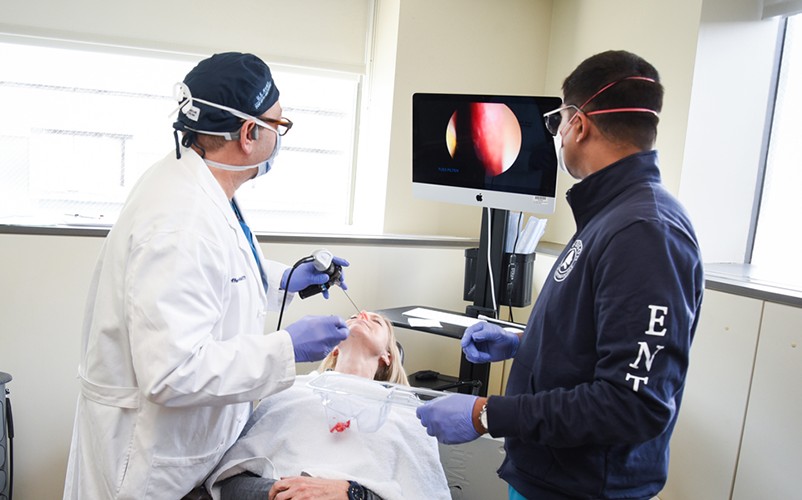 How One Patient Recovered Their Taste and Smell After COVID
03.01.22
Nancy Damato went from being a perfume collector to being a part of a clinical trial to regain her sense of taste and smell...
Jefferson is home to visionary investigators, like Drs. Pribitkin and Rosen, who are dogged in their pursuit of pilot research that has the potential to fundamentally transform their field of study. Now, more than ever, philanthropy can fundamentally transform this field of study—further, patients who experience sense of smell loss due to COVID-19 may be able to benefit from this research. In this spirit, we respectfully request your thoughtful consideration of a gift in support of Sense of Smell Restoration Research at Jefferson.
Together, we can fuel high-impact research that promises to improve thousands of patients' quality of life.
Contact
Position:
Assistant Vice President of Development, Office of Institutional Advancement