The MRIE leadership team is comprised of translational and basic science innovators in the field of melanoma research. These visionary leaders have dedicated their careers to understanding and treating uveal and cutaneous melanoma.
A Message From MRIE Leadership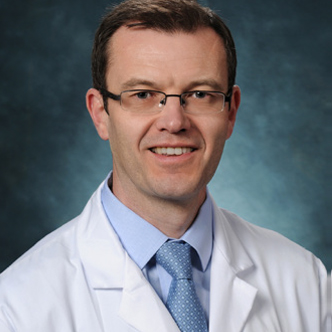 Andrew E. Aplin, PhD
Deputy Director, Sidney Kimmel Cancer Center
Kalbach-Newton Professor, Cancer Research, Sidney Kimmel Medical College
Dr. Aplin serves as the Deputy Director at the Sidney Kimmel Cancer Center at Thomas Jefferson University. He is also honored as a Kalbach-Newton Professor in Cancer Research with the Department of Pharmacology, Physiology and Cancer Biology in recognition of the numerous contributions he has made to discoveries in melanoma, as well as the leadership role he has taken in the classroom and the laboratory. He is at the forefront of cancer research and is an esteemed educator.
As Deputy Director, Dr. Aplin promotes interdisciplinary research among basic, translational, clinical, and population science researchers across the Jefferson enterprise and helps lead SKCC's next NCI Cancer Center designation renewal. Additionally, he is a Principal Investigator on a T32 training program in Cancer Biology and has mentored trainees through NCI K99 and F99 awards.
Externally, Dr. Aplin serves as a standing member of the NCI/NIH study section, Molecular Cancer Therapeutics (MCT1) and a frequent CCSG site visit reviewer. He is a member of the grant review panel for Melanoma Research Alliance, participates in the Scientific Advisory Council (SAC) for the Melanoma Research Foundation, and serves on the Council for Extramural grants for the American Cancer Society (ACS). Dr. Aplin also serves on the editorial board of Cancer Research and Molecular Cancer Research. Previously, he was Chair and Vice-Chair for ACS Cell Structure and Metastasis (CSM) committee, Discussion Leader on NCI SPORE review panels, permanent member of the Tumor Microenvironment (TME) study section, and Associate Editor of Pigment Cell and Melanoma Research.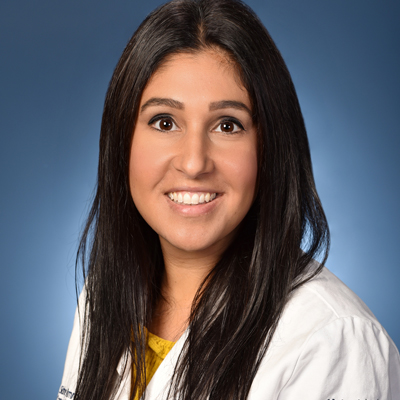 Marlana Orloff, MD
Associate Professor
Department of Medical Oncology
Dr. Marlana Orloff is an associate professor of medicine and medical oncologist at Thomas Jefferson University Hospital – Sidney Kimmel Cancer Center in Philadelphia, PA.
Her clinical and research focus is on primary and advanced melanomas. Her main interest is in rare melanomas including uveal , conjunctival, and mucosal melanoma. Her research is centered on investigating the epidemiology of uveal melanoma and discovery of novel therapies melanoma. She works very closely with the team at Wills Eye Hospital to manage hundreds of patients with primary and metastatic ocular melanoma. She is a member of a multidisciplinary team of medical oncologists, interventional radiologists, radiation oncologist and numerous other essential personnel that treats patients with metastatic uveal melanoma from all over the country. She is principal and co-investigator on a number of clinical trials enrolling patients with primary and advanced melanomas of all types.
Her current research is funded by Melanoma Research Alliance, industry support, and the generous philanthropic support of patients and their families.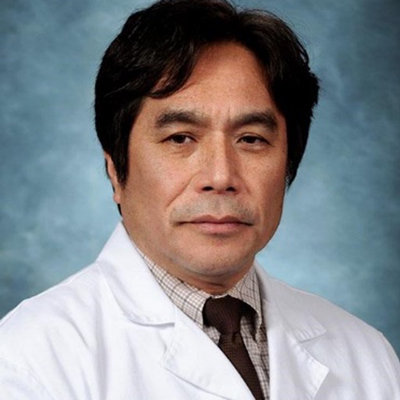 Takami Sato, MD, PhD
Director, Uveal Melanoma Program
K. Hasumi Professor of Medical Oncology
Dr. Sato's work focuses on melanoma—especially metastatic uveal melanoma—and cancer immunotherapy.
For much of his career, Dr. Sato has sought to improve the understanding of this disease and developed several new treatments including chemoembolization with BCNU and immunoembolization with GM-CSF for liver metastasis of uveal melanoma patients.  In addition to being a full-time attending physician at Jefferson, Dr. Sato is also a professor of ophthalmology at Wills Eye Hospital, director of the Japan Center at Jefferson, and a visiting professor at Fujita Health University and Chiba University in Japan.
A member of several professional societies, Dr. Sato is a chair of the Board of Trustees of Noguchi Medical Research Institute, a member of Medical Oncology Steering Committee at Collaborative Ocular Oncology Group, a reviewer of NIH/NCI study sections including Cellular and Molecular Technologies and Tumor Microenvironment, an ad hoc member of the U.S. Oncologic Drugs Advisory Committee, and a reviewer for National Institute of Health Research (UK), among many other roles.
He has served as principal investigator for more than 40 national and international clinical trials on metastatic melanoma and he is a well-known expert in the field of metastatic uveal melanoma.  In addition to the role as clinical investigator, his laboratory also established patient-derived xenograft (PDX) models for metastatic uveal melanoma to investigate the efficacy, toxicity, and resistance mechanisms of new treatments.
Dr. Sato has received the Melanoma Research Foundation's CURE OM Vision of Hope Award and has been named on multiple top doctor lists at both the local and national levels, including "Best Doctors in America" and Philadelphia Life's "Best Doctors."
Dr. Sato received his MD and PhD from Jichi Medical University in Japan. He completed his postgraduate training and fellowship appointments at Jichi Medical University and Oita Prefectural Hospital in Japan.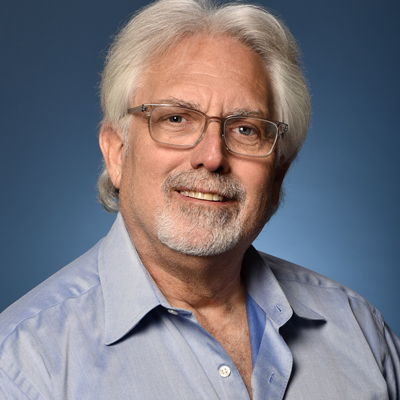 Mitchell Berkowitz, BA
Program Manager, Melanoma Research Institute of Excellence
IIT Development Coordinator
Department of Medical Oncology
Mitch Berkowitz is the Program Manager of Jefferson's Melanoma Research Institute of Excellence (MRIE). His career has taken some unexpected turns to get here. He first planned to combine his passion for sports, writing, and photography into a career in sports journalism. However, not long after graduating Brooklyn College in 1978 with a BA in Media and Communications, he switched gears, moved to Philadelphia, and began a 31-year career in the high-paced, high-pressure field of finance. Then, a diagnosis of uveal melanoma (UM) in August 2000 brought him to Wills Eye and Jefferson—and eventually to a career he never imagined.
Following the treatment of the tumor in his left eye, Mitch returned to his job as a securities and derivatives trader on the trading floor of the Philadelphia Stock Exchange. However, his now compromised vision made it difficult to work in such a hectic environment. He decided to leave the trading floor in 2002 to establish his own, off-floor trading business. By 2009, he decided he had enough of full-time trading and looked for a new challenge and a higher meaning in his life.
Mitch had been fortunate in the outcome of his UM diagnosis and treatment and wanted to give something back to the people and place that helped effect this outcome. Because of his lifelong interest in science and medicine, he took some courses at a local university, including one on clinical research. He then approached Takami Sato, MD, PhD, the K. Hasumi, MD, Professor of Medical Oncology and director of the Metastatic Uveal Melanoma Program at Jefferson, who was responsible for Mitch's follow up care, and asked if there was anything he could do to help the program. Mitch was first brought on as a part-time volunteer. Two years later, he was hired, eventually becoming the Program's regulatory coordinator and advising Dr. Sato on business and organizational matters. In early 2021, he accepted Dr. Sato's offer to become the program manager of the soon-to-be-launched MRIE. In this role, he coordinates grants and award programs, creates research projects and annual reports, develops and maintains budgets, coordinates new research initiatives, and acts as a liaison with the research community. 
Mitch is grateful that he has not had a recurrence of the cancer, and equally grateful his background in finance can help the MRIE grow. He wants to spend the rest of his life paying it forward, helping Dr. Sato and the MRIE with clinical research initiatives, and aiding in the search for a cure for melanoma.