Jefferson Takes Center Stage at B. PHL Innovation Fest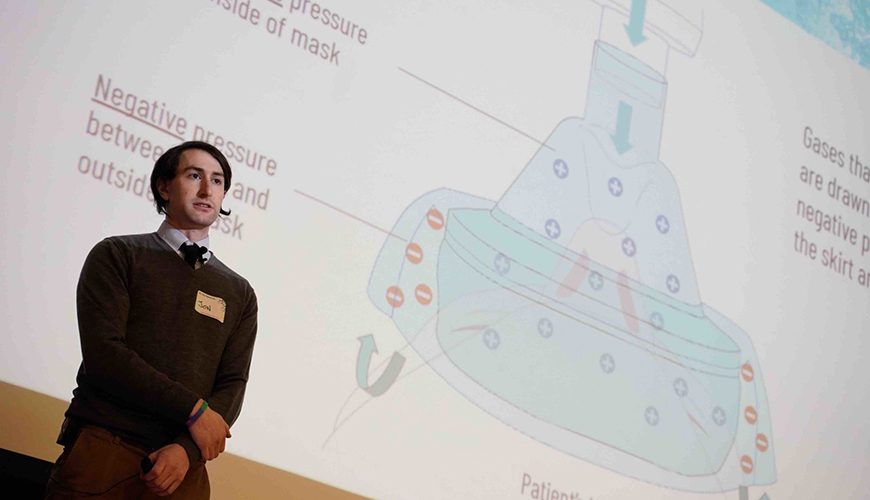 Philadelphia is rich in history, thrives artistically and musically, and is a hotbed for healthcare. Cities like New York and Los Angeles often get the spotlight for cutting-edge innovation, leaving other cities and creators out of the conversation. The B. PHL Innovation Fest is aiming to change that.
The festival's mission is to establish Philadelphia as the most innovative city on the East Coast and to highlight some of the exciting things happening in the City of Brotherly Love. The event's organizers teamed up with the city, local colleges and universities, nonprofits, Fortune 500 companies, and community outreach organizations, bringing together more than 450 speakers and 200 presentations on topics ranging from the arts, business, education, healthcare, science and technology, and social impact to share their stories and ideas.
Dr. Mark L. Tykocinski, MD, provost and executive vice president for Academic Affairs at Thomas Jefferson University and the Anthony F. and Gertrude M. DePalma Dean of Sidney Kimmel Medical College, welcomed Marc Randolph, co-founder of Netflix, to Jefferson's Connelly Hall on October 15 to discuss disruption and innovation in long-standing industries. Randolph and Tykocinski were joined by a panel of other innovators throughout Philadelphia to share their experiences. 
On October 16, a group of like-minded individuals came together for "The New Normal: Neurodiversity and the Frontier of Inclusion." The panel featured Jefferson occupational therapy doctoral student, Caitlin Rosica, and other trailblazers in the neurodiversity movement as they discussed how differences in human cognition—such as ADHD, autism, and dyslexia—are normal variations in human diversity, and how neurodiversity plays an important role in nurturing different perspectives in the workplace.
"Our goal was to educate the audience on what has been done specifically in autism hiring thus far and ideate on how we can scale successes to grow more programs that employ and include neurodivergent adults," Rosica says.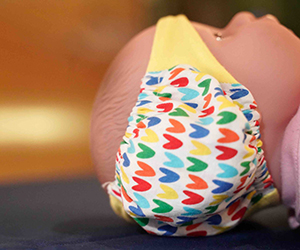 That same day, two teams of medical and industrial design students, who had spent months researching and designing solutions to address issues faced by Jefferson clinicians, presented their finalized products at JeffSolves MedTech – Philly Pitch Night 2019.
One team, consisting of medical students Alex McCullough, Mohammad Rasool, and Alison Romisher, and industrial design student Colin Lew, designed EarPeace—a sound-dampening headband for newborns. Even with careful attention, the sound levels in the NICU often rise above the recommend 45 decibels. EarPeace would be particularly beneficial for babies with neonatal abstinence syndrome—a set of conditions when babies withdraw from certain drugs they were exposed to in the womb—who are easily irritated by loud noises.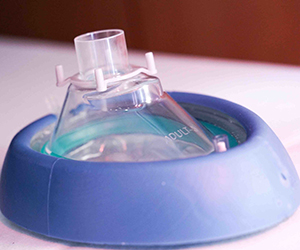 The other team, consisting of medical students Cary Hess and Jonathan Karp, and industrial design students Cory Jameson and Delara Kiana, designed Respiro—an affordable shell that fits over standard anesthetic masks. Doctors, nurses, and other personnel in the operating room are constantly exposed to gases used to sedate patients, and studies are now showing the effects of this prolonged exposure. Akin to second-hand smoke, cyclical exposure to the gases that leak out of anesthetic masks have been linked to cancer, fertility problems, miscarriages, and central nervous system depression. Respiro is designed to reduce exposure and minimize gas leakage.
"My experiences working with design students was genuinely eye-opening," says Karp. "Having a multidisciplinary team is the only way that could have happened. The medical students learned a ton from the industrial design students and vice versa."