A Quiet Place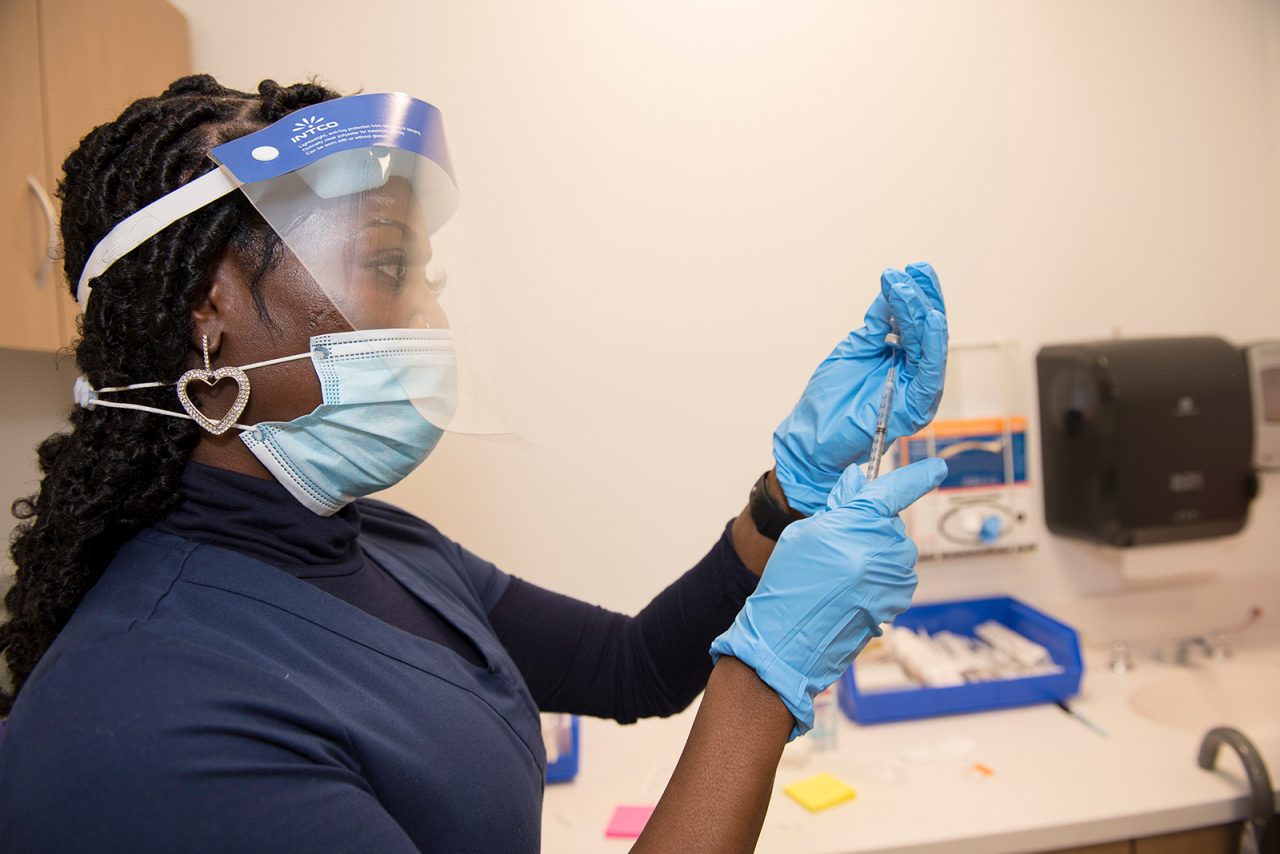 The vaccine clinic at Jefferson Health's Navy Yard facility is calm and tranquil, with no long lines, chatter, bright lights, or hustle and bustle.
Jefferson Health Provides Vaccines in a Calm Space for Those with Special Needs
There were no long lines of people, no chatter, no bright lights, no hustle and bustle. The vaccine clinic at Jefferson Health's Navy Yard facility was calm and tranquil on April 3 as it welcomed patients with intellectual and developmental disabilities (IDD).
"Not everybody tolerates large crowds and lines," says Wendy Ross, MD, director of the Jefferson Health Center for Autism and Neurodiversity. The low-key approach was designed to vaccinate some of the most vulnerable population against COVID-19.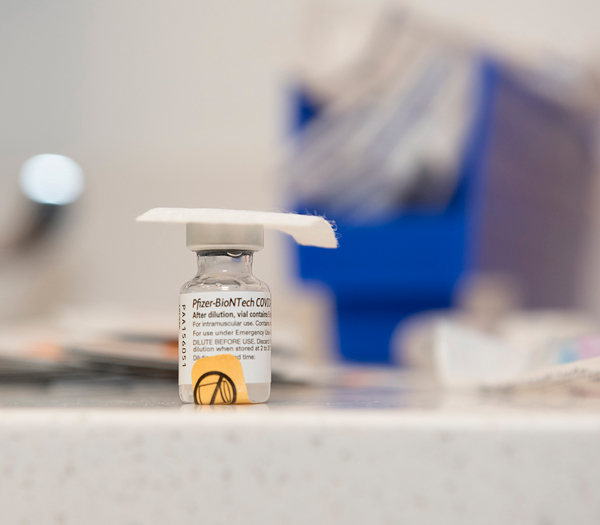 According to a study conducted by Ross's team, IDD patients were nearly six times more likely to die from the virus than the general population. Using that research, her team helped to change policies to make the IDD population eligible for the vaccine.

"Traditionally, the population with intellectual disabilities—and also autism and other developmental disorders—is a largely invisible population. Our goal is to make them visible," Ross says.
Recently, Jefferson received a $2 million gift to further the work of the Center for Autism and Neurodiversity at Jefferson. The center's mission is to create solutions for individuals with autism and other neurodiverse conditions to participate more fully in the world.
"We're incredibly grateful for all philanthropic support of our work," says Ross. "This transformational gift will allow us to provide more valuable resources to better assist all members of our community."
When we program for the most vulnerable of us, we improve everyone's care.
The effort to create a comfortable atmosphere to distribute vaccines coincides with the April Autism Acceptance Month and the Autism Society of America's "Celebrate the Differences" campaign. The goals are to build a better awareness of the signs, symptoms, and realities of autism, and provide information and resources to promote acceptance and inclusiveness for those with autism.
Ross says it's important to remember that neurodiversity extends beyond autism to include any challenge communicating or problem-solving efficiently. As philanthropy helps grow the Center, its work may ultimately make healthcare more accessible for everyone.  
"When we program for the most vulnerable of us," says Ross, "we improve everyone's care."