Elliot and Arlene Stone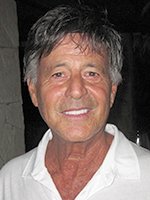 Describe your relationship with Abington Hospital and how you became involved.
As my medical needs arose over the years, I could see that Abington Hospital was growing and becoming more prominent in the community, providing the most advanced care. When I used the facility, the departments that treated me included staff that was very accomplished in their fields. Every time I visited the hospital, I felt a sense of comfort, reliability and professionalism.
My son and his wife began thinking about starting a family and soon they became pregnant. There was no question in my mind where my grandchild was to be born- Abington Hospital, of course. It was a wonderful experience. From the nursing staff, to the care she and the baby received, to the facility itself, Abington Hospital was unequaled. Even the food was good, and everything worked out perfectly. So perfectly, that my next grandchild was also born in Abington Hospital. And from there, it just felt like home walking into Abington for any and all of our medical needs.
Who at the hospital has been particularly important to you, and why?
Dr. Harvey Guttmann is truly a doctor's doctor. His dedication to his patients and his endless perseverance to find just the right balance of medication versus quality of life makes him extremely unique in the practice of medicine. He has the innate ability to drill down to the minutest detail of a patient's symptoms and to consider every detail for the best course of action. Not only is he a skillful physician, he has a down to earth way of communicating with his patients, making you feel like you're the most important patient he treats. The quality of care each and every patient receives from Dr. Guttmann is superb. He is loved and respected by everyone, and most of all, by me.
Why do you feel Abington is an important institution to support?
There are many institutions in our area that "DO GOOD" for the community and therefore, need to rely on philanthropy. So how does someone know what institution to give to and how much to give? Today, there is nothing more important than healthcare. As a resident of the Abington area, I recognize that Abington Hospital has many wonderful programs that benefit our community. Abington takes a leadership role in initiating and helping fund programs for all of us to benefit from. While many people volunteer their time and efforts, these programs still need additional funding to sustain them. It is our responsibility as community members to help our hospital and these programs stay viable by supporting them financially. It gives me a good feeling to be a part of the "giving process" and to be a small part of keeping our community healthy and these programs feasible.
What personally motivates your specific giving to Abington?
What comes to mind is the phrase "Giving Back". These are words that are used too infrequently. Giving back to Abington Hospital, especially when you and your family frequent it in times of need, is the responsible, moral and ethical thing to do. The truth is, no one can help fund the hospital's present and future goals alone, but together we can accomplish anything. I personally want Abington Hospital to be at the forefront of its peers, and the only way to accomplish this is with full cooperation from our community. This is why I donate to the hospital every year. It is my desire to make Abington the best hospital in the Delaware Valley because I know that the patients who use Abington will receive the best care possible, including my family and me.