Jack and Dor DeLong
DeLong and Short of it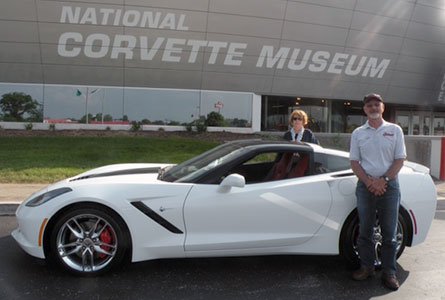 Jack and Dor DeLong
Nowadays, Jack and Dor DeLong live a life of cats, Corvettes, and a shared love of the outdoors. But this serenity belies a history of excitement and challenges.
For Jack, his relationship with Abington – Jefferson Health began in 1946 when his family moved to the area. His first memory of the hospital was having three fingers reattached after grabbing a saw, a procedure that went off without a hitch. As a young man, he raced cars, a passion that was put on hold by his service in the Vietnam War.
But Jack discovered a new way to meet his need for speed when he brought Dor home to meet his parents for the first time. "My dad wanted to take her out for a ride on his tandem bicycle," he remembers. "I joined them on another bike and could not keep up with my 50-year-old father even though I was just back from Vietnam, in my mid-20s and the best shape of my life."
Can-do by nature, he set out to conquer the bike, traveling across the country to race and making it all the way to the national cycling championship. Together Jack and Dor have explored the world by plane and from behind the wheel of their beloved Corvettes, as they attend rallies throughout the United States.
Things slowed way down for the couple in 2004, when Dor's routine check-up turned into a cancer diagnosis. "Dr. [Patricia] Sullivan told me to bring Jack to the appointment," she says. "I knew it was serious." The experience was trying and the recovery hard, but mutual support and a great relationship with their physicians brought them through.
"It was scary, but some of the conversations I had with the doctors were so open and hopeful, we'd actually be laughing," she says. Since then, it has been smooth roads ahead for Jack and Dor, with only minor course corrections as they enter their 50th year of marriage.
"I've been blessed with good health my whole life," Jack says. "My way of looking at it is that I'm the maintenance man in charge of what I eat, how much I exercise, and how I live my life. When it comes to the point where I need help, my docs are the mechanics who will be there to take care of me."
Through times fast and slow, Abington – Jefferson Health has kept up with the couple, a fact that Jack and Dor recognized by making a planned gift to the hospital guaranteeing their support will continue into the future. "They've been there for us," says the couple, "Now it's our turn to be there for them."