Jefferson Health – New Jersey Gala Draws Hundreds of Guests
Kool & The Gang Headline Fundraising Event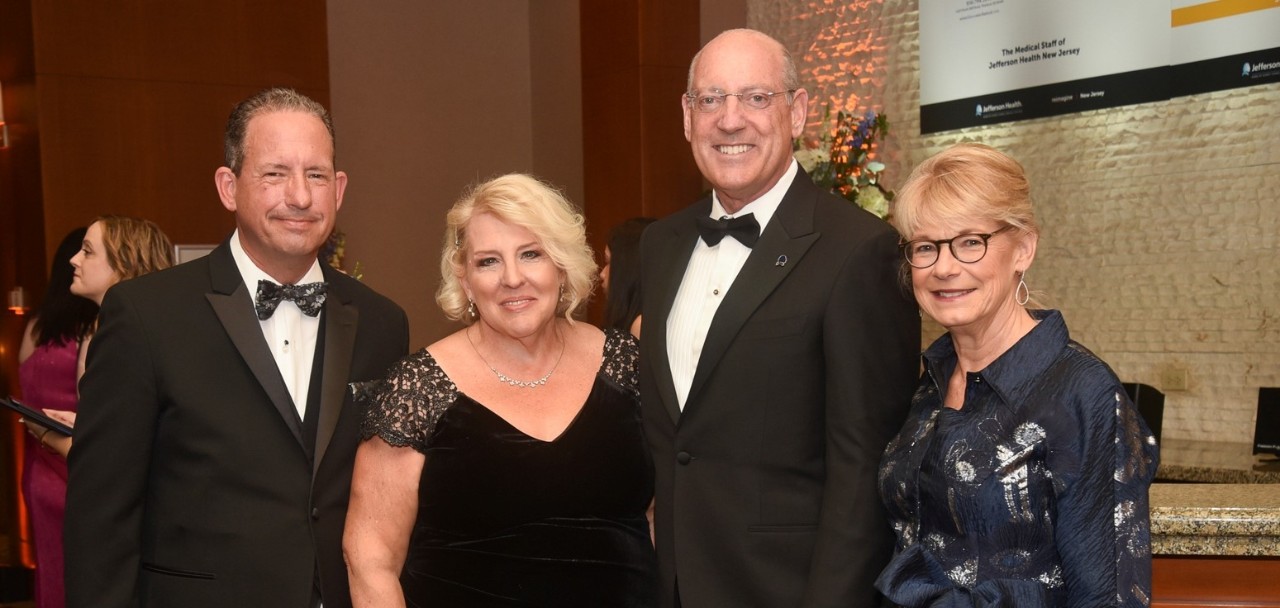 Shown here are several key Jefferson NJ leaders and their spouses. From left: John Dutterer and his wife, Lisa, who serves as Chief Administrative Officer at Jefferson Cherry Hill Hospital; and Bruce Paparone, Chair of the Jefferson Health Foundation –New Jersey and Trustee of Jefferson Health – New Jersey, and his wife, Cheryl.
Atlantic City, NJ, March 1, 2023
More than 425 supporters attended the recent 2023 Jefferson Health – New Jersey Gala held at Atlantic City's Borgata Hotel, Casino & Spa. The fun-filled event raised nearly $600,000 to support various programs and services.
The Gala was certainly was a night to "celebrate good times." From the amazing music of Kool & The Gang to the overall feeling of gratitude, the mood was upbeat and joyous.
While there were several highlights of the evening, the announcement of the winner of this year's Giving Tank was undoubtedly one of the most memorable moments—especially since both contestants were "winners" thanks to the generosity of Bruce Paparone. In addition, the projects were so inspiring that others offered their kind support, including the Silvestri, Durante, and DiStanislao families.
Another notable moment of the night was when Tony Luke shared his family's experience with Jefferson's dedicated caregivers during the COVID-19 pandemic. His moving and inspirational story left a lasting impact on everyone present, showcasing the incredible work that Jefferson's medical professionals do each day.
You can view more photos of the Gala here.