Putting Heart in Cardiac Care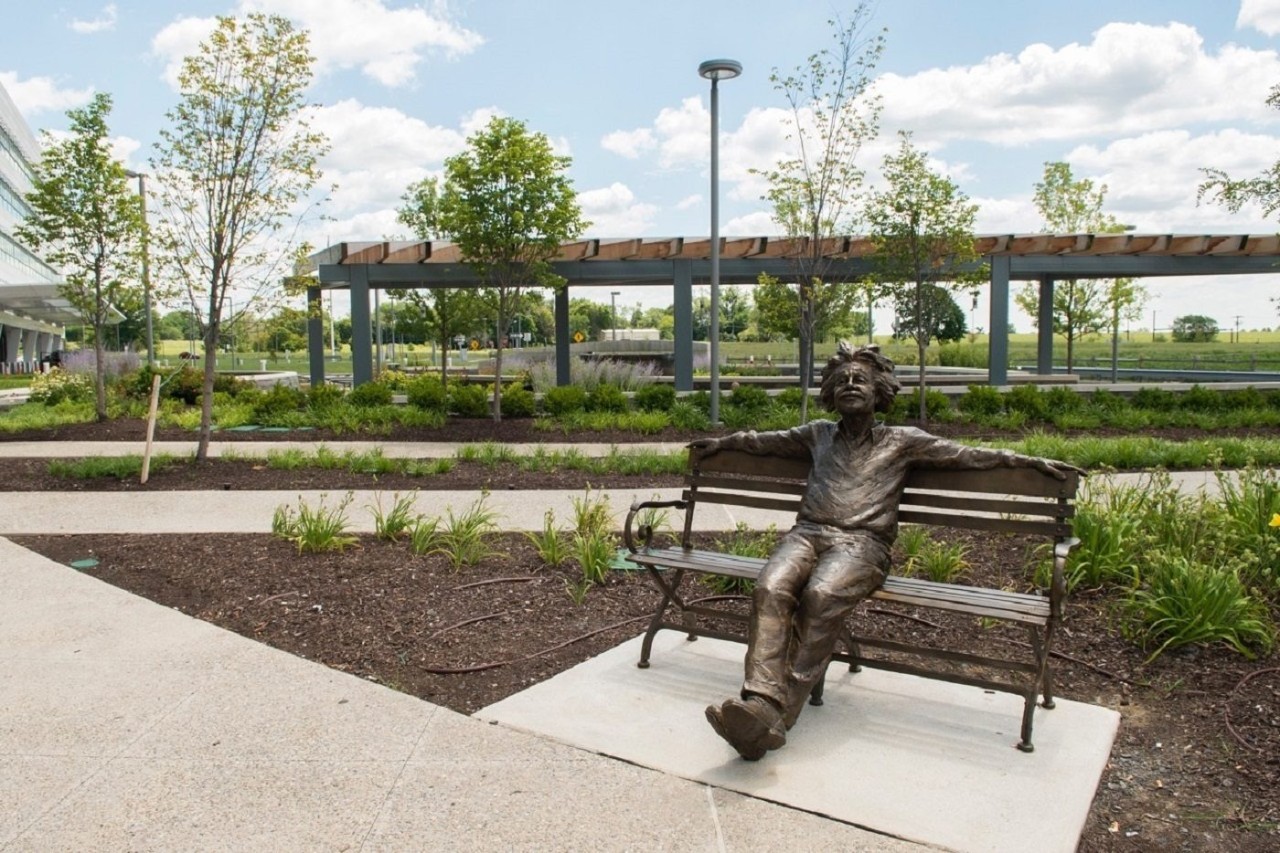 When there's a patient in need, staff across Jefferson Einstein have a rich history of providing care that extends beyond the bedside. Many will even reach into their own pockets to help.

The Compassionate Care Fund exists to support staff in meeting those needs. Originally established through a generous grateful patient gift, the Compassionate Care Fund is also supported by the Adopt a Patient annual fund program.
Donna Moser, RN, Nurse Navigator in the Outpatient Heart Failure Program of Jefferson Einstein's Heart and Vascular Institute, recently saw an opportunity to embrace the Compassionate Care Fund and assist patients in the Heart Failure program. Donna sees patients at many different points in their heart health journey, but one common aspect of their treatment plan is the need to monitor their health, even outside of the hospital. Digital blood pressure cuffs are an important tool which allows patients to accurately assess their own health so they can seek treatment when necessary. When Donna saw some of her patients were unable to acquire digital blood pressure monitors through their insurance, she decided to step in.
"I felt that it was critically important to make sure my patients were not only engaged in their own health but to make sure they know that their hospital cares about them and understands that there are obstacles to managing their health," Donna said. "How better to do that than to equip them with a blood pressure monitor."
She started out purchasing a few digital blood pressure monitors for her patients on her own and when she realized how great the need was, she reached out to the Compassionate Care Fund for assistance. This partnership has allowed Donna and the Heart Failure Team to provide over 35 blood pressure monitors in the past six months.
"Getting the tools patients need to control their blood pressure is critical in their long-term outcomes," Donna explained. "I want to give them every opportunity to live their lives and do what they want to do. These monitors help make that possible."
While this program has only been around for a few months, it has already made a vast difference in the lives of cardiac patients and their families. Donna hopes to continue providing blood pressure monitors, with the assistance of the Compassionate Care Fund, to as many patients as she can reach until everyone has access to this vital heart health tool.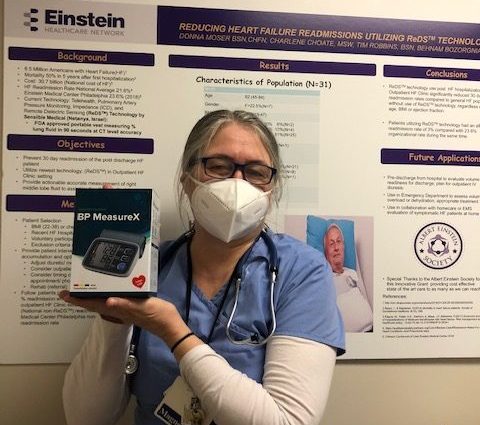 This program has forged strong relationships between caregivers, patients, and their families. Lynette Mason, whose mother is a cardiac patient, expressed the impact that this program has had on her family's life.
"My mother uses her monitor two to three times a day because the nurses taught us you can't tell how she's doing based on how she looks or feels. Having this monitor alleviates a lot of stress managing her condition," Ms. Mason shared. "If we didn't get this blood pressure monitor from the compassionate people at Einstein, I don't know when we would've been able to get one. I see and understand how very helpful it is and I'm so thankful we have one."
Walter Hinton, another patient with the Heart Failure Program, has seen an improvement in his health since receiving his blood pressure monitor.
"Before I didn't take my blood pressure regularly because I couldn't manage it all on my own, I needed help," Mr. Hinton recalled. "Now, I'm 100% in on the program and I'm on top of it. I just visited the doctor and my numbers have gotten better."
The Compassionate Care Fund would not have the ability to support impactful programs such as this without the support of generous donors and employees who contribute to the Compassionate Care Fund each year through the Adopt a Patient annual fund program.