Sylvia Betty Oram Koppel Nursing Fund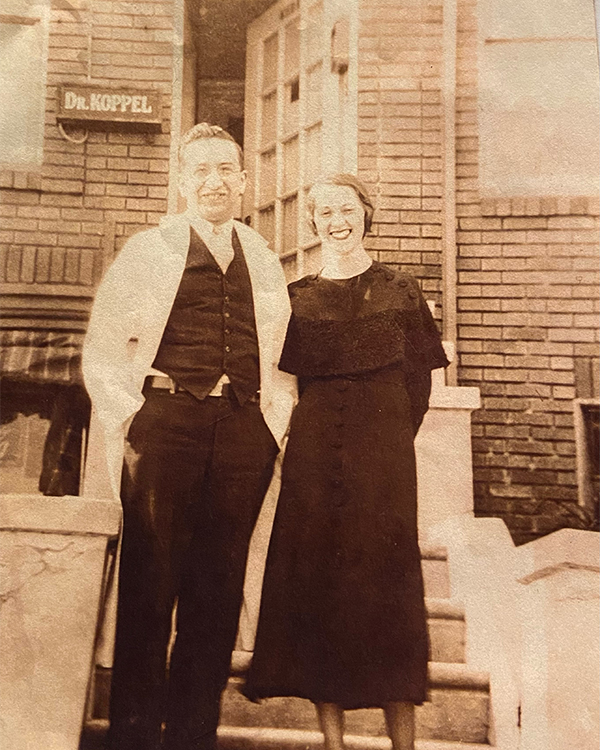 Sylvia and Alexander outside their home, which also served as Alexander's office
Sylvia Koppel was a survivor. She was born 1909 in Scranton, Pennsylvania ("the flats"), the coal country where the water was unsafe, and many infants did not survive. When she was orphaned, relatives took her into their homes, thus keeping her out of orphanages.
She came to Philadelphia in 1927 to train as a registered nurse at The Jewish Hospital (now Albert Einstein Medical Center, a part of Jefferson Health). Sylvia was proud to be a nurse.
As a student, she met and fell in love with Jefferson alumnus Alexander Koppel, MD '28. On the day Alexander proposed in 1931, the couple was so eager to marry, they turned the car around and went to Philadelphia City Hall to tie the knot. They kept their marriage a secret because Sylvia would have been expelled from nursing school. Their son, Max, was born in 1934.
Sylvia worked several years as a registered nurse. She was a proud and strong woman, who supported other women through Hadassah, an organization that works to advance health equity, fight hate and antisemitism, and support Israel. After World War II, Sylvia was instrumental in the effort to build a new medical system in Israel. She was a demonstrated leader and had the honor of introducing Eleanor Roosevelt at a Hadassah event. In addition, Sylvia worked to support the Women's Medical College of Pennsylvania. Although she felt there was no better degree than an RN, she knew the importance of advancing medical education for women.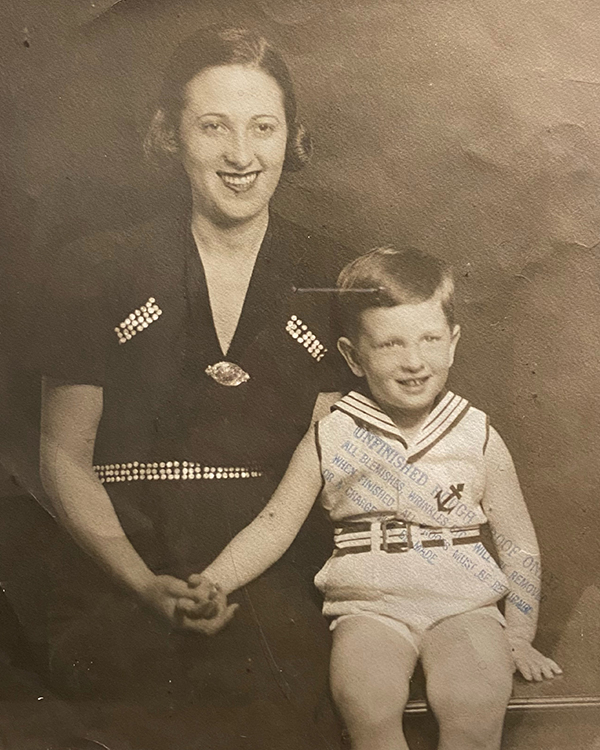 Sylvia and Max
After the war, the Koppel family cared for mentally and physically wounded soldiers returning home. Their house on Roosevelt Boulevard became a rehabilitation center, acting as an unofficial Jefferson satellite office. The whole family cared for the community: Alexander performed general medicine and surgery, Sylvia performed nursing duties, and young Max helped out in the office.

This was just the start of a generations-long legacy in medicine. Max Koppel earned his MD from Jefferson, enrolling on his 19th birthday. He became a urologist at Jefferson, and concurrently had a successful career in public health. His son Alexander (named for his grandfather) completed his internal medicine residency at Jefferson.
Sylvia always remembered where she came from. Although Max was an only child, he was rarely alone in their home because his mother supported children in need. When her sisters fell on hard times, Sylvia took in her nieces and nephews. Later in life when Max's classmate, friend, and chair of the Department of Urology at Jefferson, Dr. Paul Zimskind, passed away suddenly in 1976, Sylvia took the grieving widow into her home briefly until Gay Zimskind and her two young children could return to their stable home. Although they were not family, Sylvia felt a responsibility to care for all orphans. Sylvia was a delightful person and everyone who knew her sang her praises.
Max Koppel has been a philanthropic leader in the Jefferson alumni community, establishing the Paul Zimskind Scholarship Fund and the sleep lab named for the senior Alexander Koppel, and now honoring the memory of his mother through the Sylvia Betty Oram Koppel Nursing Fund, which will provide financial support to PhD students earning their Master of Public Health (MPH). Through this scholarship, Sylvia's legacy will continue to inspire others, and her name will live on through generations of students who embody her passion, resilience, and commitment to community.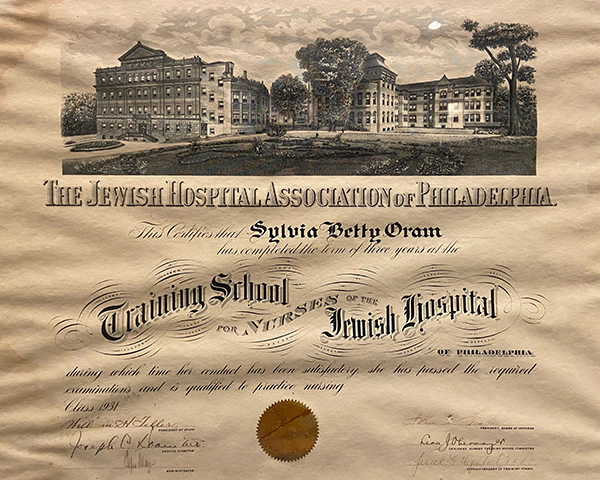 Sylvia's diploma from nursing school at the Jewish Hospital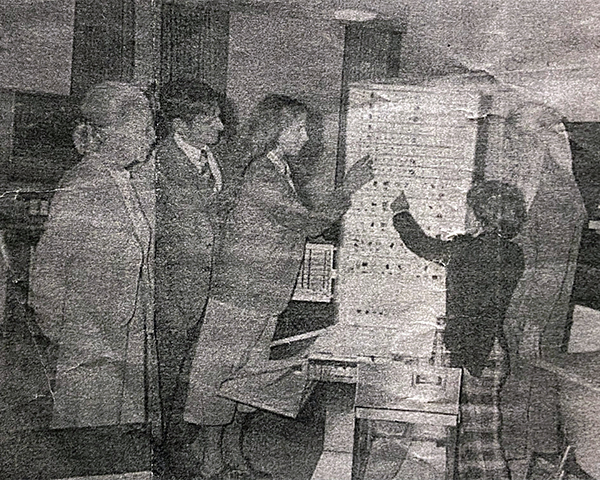 Koppel family with a sleep device.
L to R: Sylvia, Max, and three of Max's six children.