Philanthropy Is a "Way of Life" for Abington Family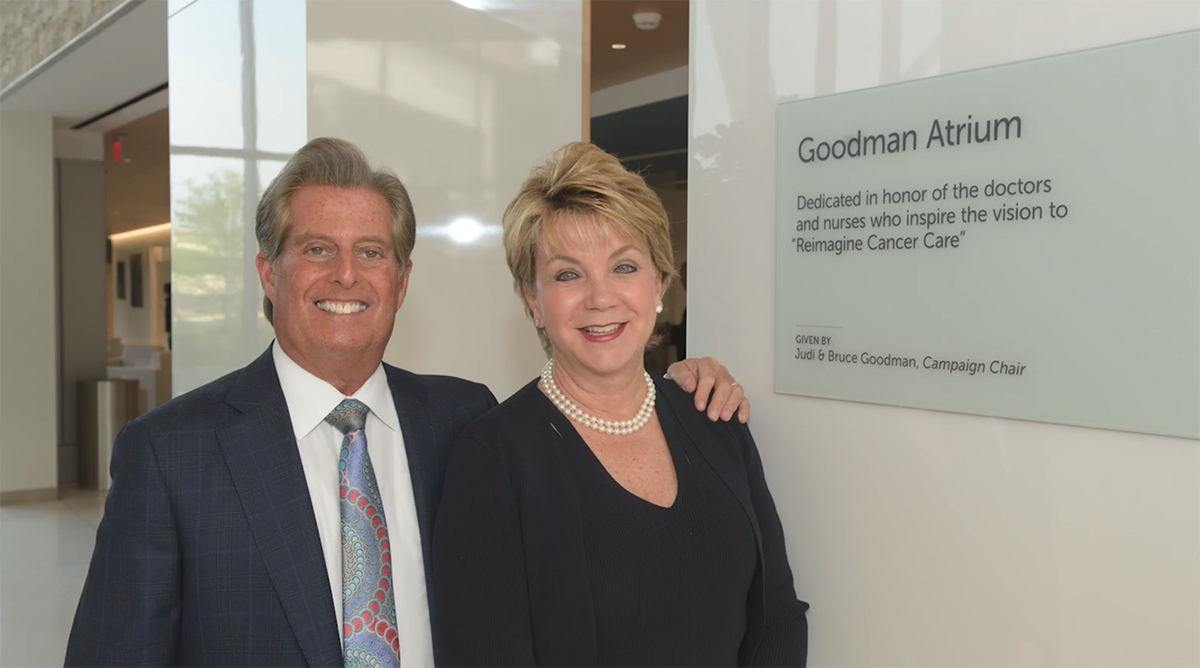 Bruce Goodman Helped Raise Millions for Jefferson Health – Abington
"Philanthropy has always been part of my life," says Bruce Goodman, a commercial real estate developer and longtime member of Abington's Board of Trustees. He explains that his parents emphasized the importance of giving back; he and his wife, Judi, have kept that tradition going by teaching their own children that philanthropy is "a way of life."
As a lifelong resident of Montgomery County, his four-generation family has always received exceptional care at their local hospital—from his nonagenarian mother all the way down to his baby granddaughter, who was born prematurely, but is now thriving thanks to the staff at Abington.
In addition to being a generous benefactor and board member, Goodman also takes on the big philanthropic projects. Goodman was asked to chair Abington's Centennial Campaign, a $32 million fundraising endeavor in honor of the 100th anniversary of the hospital. Working with Jill Kyle, senior vice president for regional advancement, that goal was exceeded—they raised $35 million.
He was then asked to chair the Reimagine Cancer Care campaign to build the Asplundh Cancer Pavilion. The goal was set at $35 million. Again the goal was met and surpassed with the final fundraising efforts totaling around $53 million.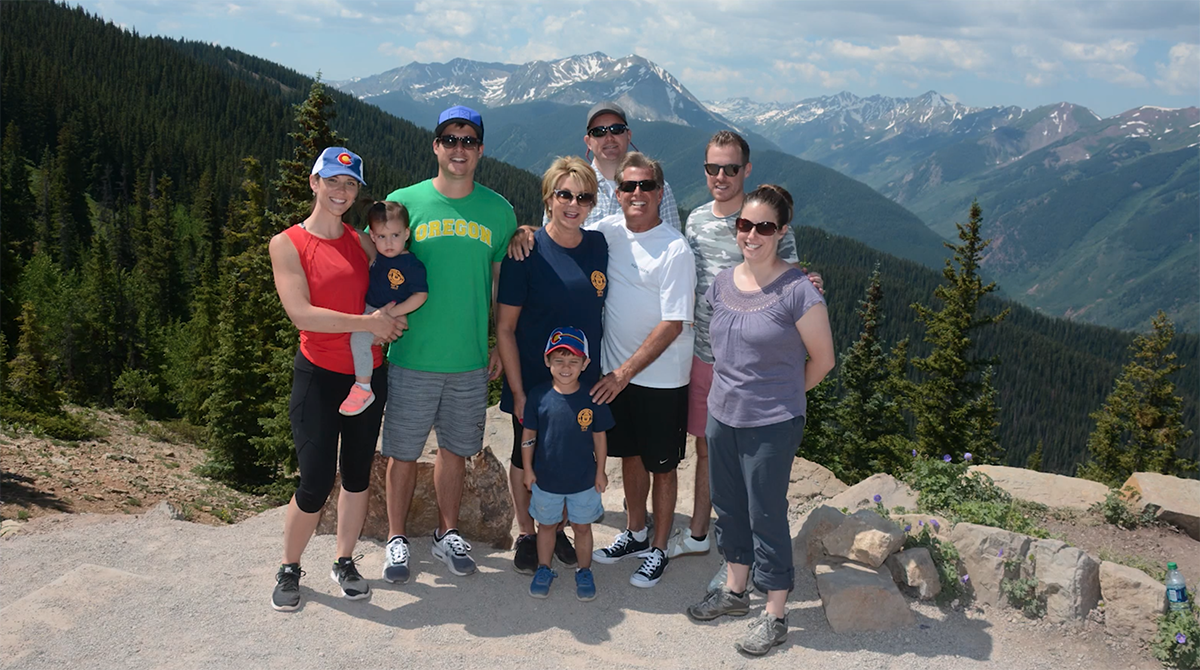 Goodman says working to make the Asplundh Cancer Pavilion, which opened in 2018, a reality was a project near and dear to his heart, as his father passed away from cancer in 1986. "Walking in there, it means a lot to me."

Goodman continues to work with the board on ongoing endeavors and serves on the advisory committee to help raise funds to complete Jefferson's new outpatient center. He and his wife recently made a very generous donation to support the new facility.

The building, under construction at 11th and Chestnut streets, is a 19-story facility that combines high tech with elegant design to provide patients with a one-stop shop for most of their healthcare needs. It is set to open in 2024.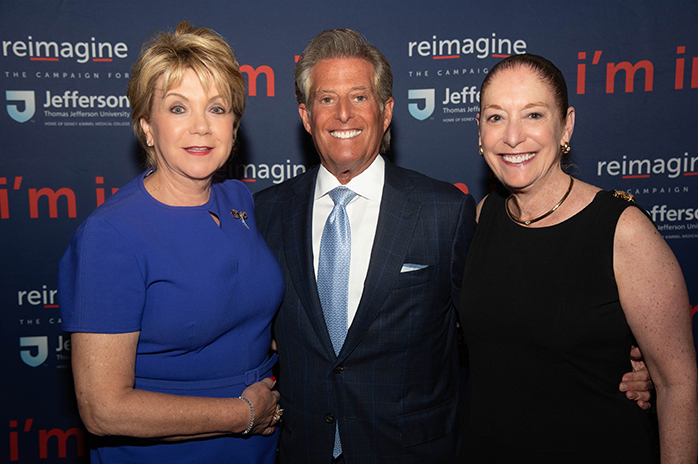 Bruce and Judi Goodman with Jill Kyle
"They are going to have the latest and greatest of things in that building," he says. "The facility is an absolute win for Jefferson and its patients."
Loyalty to Jefferson, and Abington in particular, inspired the Goodmans to make a large gift to establish the endowed position of the Bruce and Judi Goodman Senior Vice President, Regional Advancement in honor of Jill Kyle.
Two years ago, just before the COVID-19 pandemic, Jefferson leadership selected the Goodmans to receive the President's Award, which is among the highest civic honors the enterprise bestows. After a long delay, in person events returned and the award was finally presented to Bruce and Judi on May 24, 2022.