Getting a Spinal Tumor Patient Back on the Road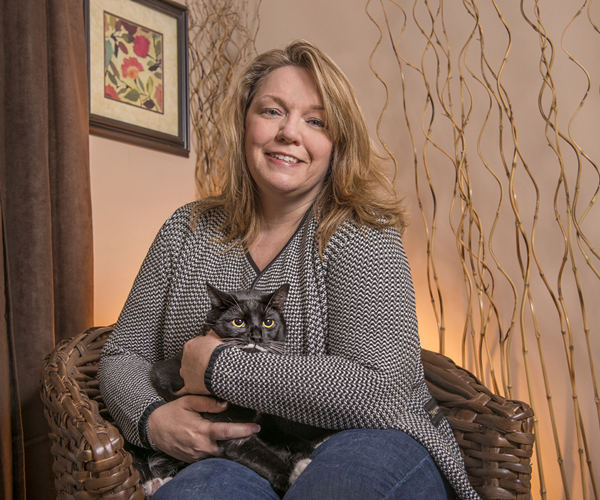 Melissa Bingham, of Blue Bell, Pennsylvania, often travels for her job. "I am director of operations for a company that provides business consultation for veterinary practices," she says. "I visit practices in a number of states."
Earlier this year, she developed numbness in her legs and abdomen and was referred to a neurologist. "Vidhu B. Gupta, MD, sent me for an emergency MRI. It turned out that I had a tumor pressing on my spinal cord." Meningiomas, the type of tumor on Melissa's spine, occur in the membranes surrounding the spinal cord. They are usually benign but can be malignant.
"I was sent to the Emergency Trauma Center (ETC). The physician there said he was surprised to see me walking, based on the size and position of the tumor. At that point, it was the middle of the night and I was very scared. A physician assistant from Neurosurgical Associates of Abington came in to explain the results and reassured me about what would happen next."
At every step of the way ... I was treated with compassion and empathy. I always felt I had chosen the right place for my care.
Surgery was scheduled quickly with Douglas W. Laske, MD, Chief of the Neurosurgery Division at Jefferson Abington Hospital, an expert on spinal tumors. Dr. Laske removed the tumor and, fortunately, it was benign. According to Dr. Laske, "Melissa's lower extremity sensation and gait improved after the surgery."

"At every step of the way, from the neurologist's office to the ETC to my operation and inpatient stay, I was treated with compassion and empathy," says Melissa. "I always felt I had chosen the right place for my care."