Tie-Dye Business Makes a Difference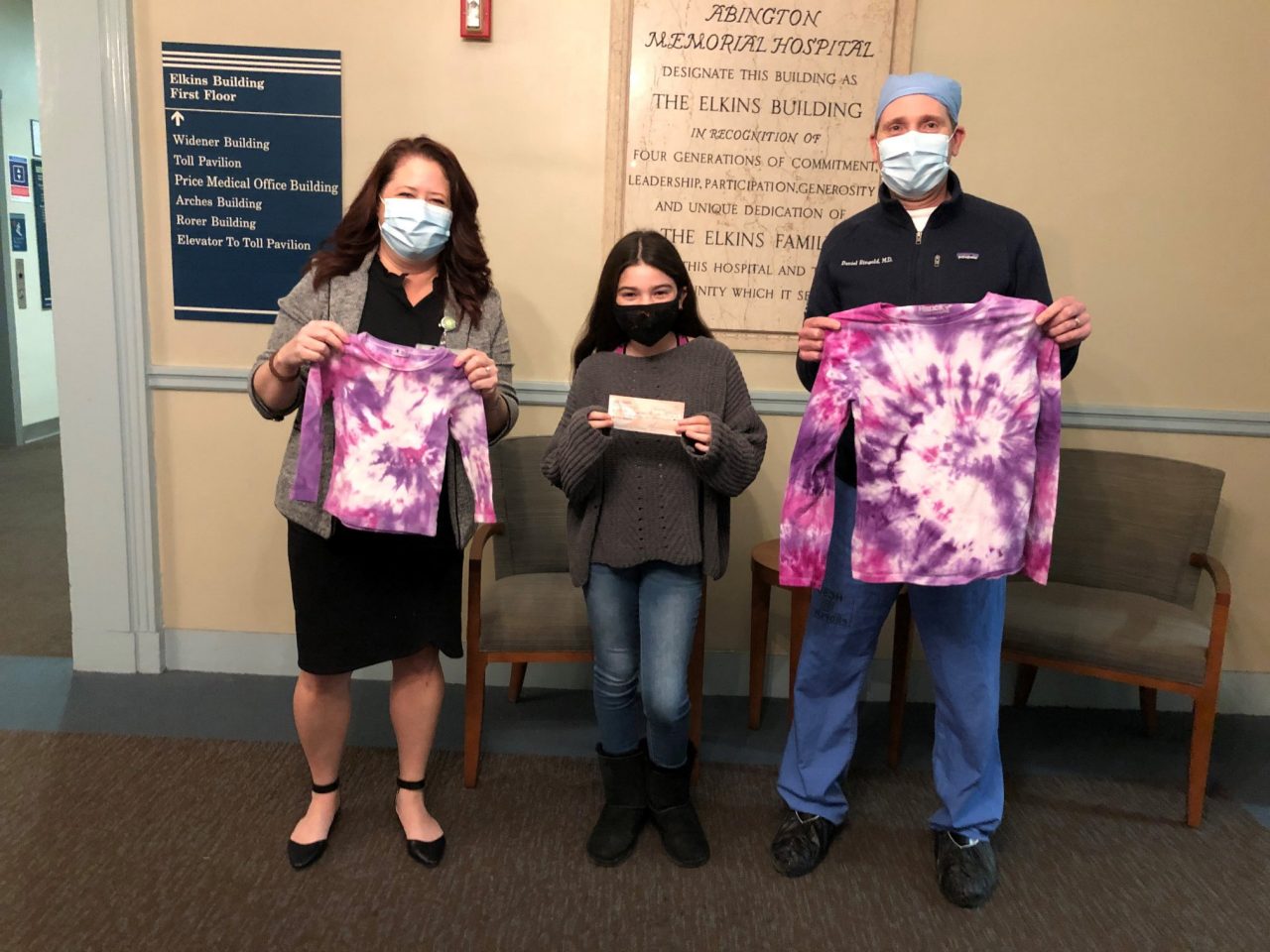 Alex Steinberg, a 10-year-old community member, recently made a generous donation to the Meg McGoldrick Better Together Fund for Employee Assistance. Alex's donation was raised through her tie-dye T-shirt business. She has been selling the shirts over the past several months, and decided to donate the proceeds to Abington – Jefferson Health in support of staff working hard during the COVID-19 pandemic.

The idea came to fruition in the spring when her family was trying to combat boredom, explains Alex's mother, Lauren Steinberg. "I bought Alex a tie-dye kit, and she loved it and thought it would be fun to start making shirts for friends, family, and neighbors. She wanted to do something nice with her proceeds, so she decided to donate them to Abington – Jefferson Health frontline staff," she says. "To keep things simple, her customers would provide her with a white shirt of their own, and she would tie-dye it for them. Things took off quickly; she made so many!"

Currently, Alex is taking a hiatus, because it's too cold to hang the tie-dyed shirts outside to dry, but she plans to start back up when it gets warmer.

Recently, Alex and her family met with Chief Nursing Officer Annmarie Chavarria to formally make the donation. They were joined by Dan Ringold, MD, director, Advanced Endoscopic Services, who is Alex's uncle. Dr. Ringold generously matched her donation to the fund.

We are so appreciative of both of their donations, which will support staff members experiencing financial hardship due to the pandemic.