The Auxiliaries are an active and strong support group for the Women's Board and hospital. With 200+ members of all ages, backgrounds, and interests, they make vital contributions to fundraising, volunteering, and public relations, raising over $60,000 each year to benefit Jefferson Health – Abington, including targeted giving programs. Auxilians offer their time and talents to events within their auxiliaries and participate in Women's Board events and committees.
Each auxiliary is a self-contained group that elects its own officers, including a chair, vice chair, secretary, and treasurer, at its annual meeting. Every group is unique in its size, demographic, meeting schedule, and menu of fundraising events and social activities. All active auxiliaries are welcoming new membership.
The Abbie Auxiliary was launched during the spring of 2010. This group of women affords members an opportunity to support Jefferson Abington Hospital through fundraising and community outreach. In addition, the group gets together for several social gatherings throughout the year.
With the extremely successful Philly Fest and Passport to Wine events under its belt, the Abbie Auxiliary continues to creatively enhance fundraising activities and is eager to welcome new members each year. The auxiliary hosts a fall and spring fundraiser and is active from September to May. Please consider joining us at one of our next meetings or events.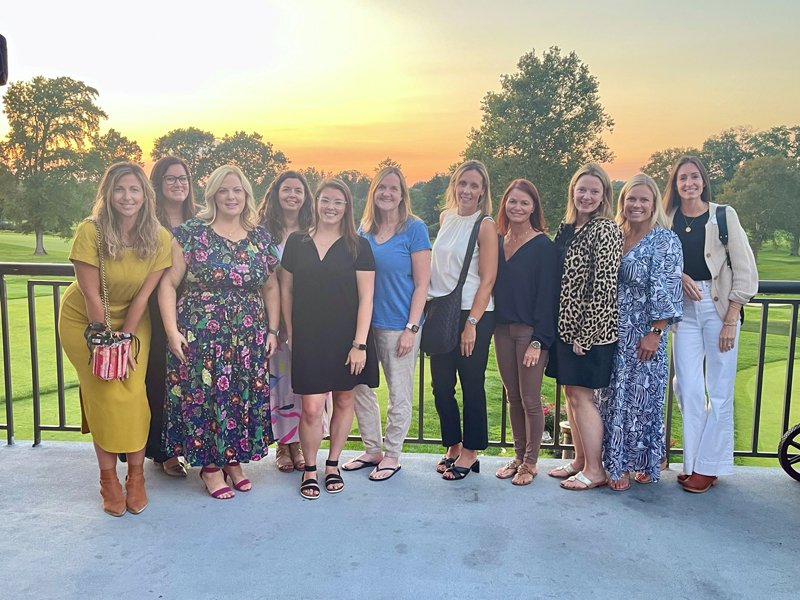 The Dickens Auxiliary has historical importance, having been named in honor of  Helen O. Dickens, MD, the first African American woman to be board certified in obstetrics and gynecology in Philadelphia. As women of color, their primary purpose is to lend their expertise (and passion for volunteerism) to support Jefferson Abington Hospital.
The auxiliary is comprised of a diverse group of women from various geographical areas who enjoy supporting their community through voluntary efforts at the hospital. The Dr. Helen O. Dickens Auxiliary began with a commitment of 52 women. Membership is now close to 100! Members' ages range from 35 to 96-plus years young.
Dickens Auxiliary meets five times a year, every other month, from September to May, gathering at designated sites (or via virtual meetings). Each meeting begins with specific agenda items followed by a social activity and may include a program speaker.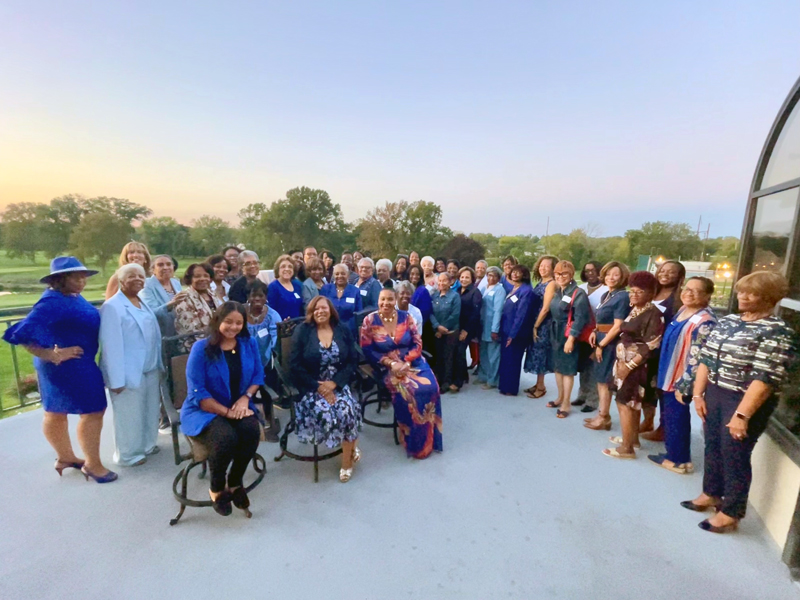 The Moreland Auxiliary was formed in October of 2008. Our programs, social functions, and fundraisers appeal to women interested in volunteering in the community, creating lasting friendships, and supporting various Women's Board events that benefit Jefferson Health – Abington. All monies raised stay within the Abington community. Our current annual event is a Designer Bag Bingo. It is held in February each year and has proven to be a successful fundraiser for us.
To accommodate today's busy lifestyles and many of our members' work schedules, our meetings are held either at 9:30 a.m. or 7 p.m. They usually consist of a short business agenda followed by an activity. Past activities have included cooking lessons, wreath making, wine glass painting, flower arranging, and more. We meet four or five times a year.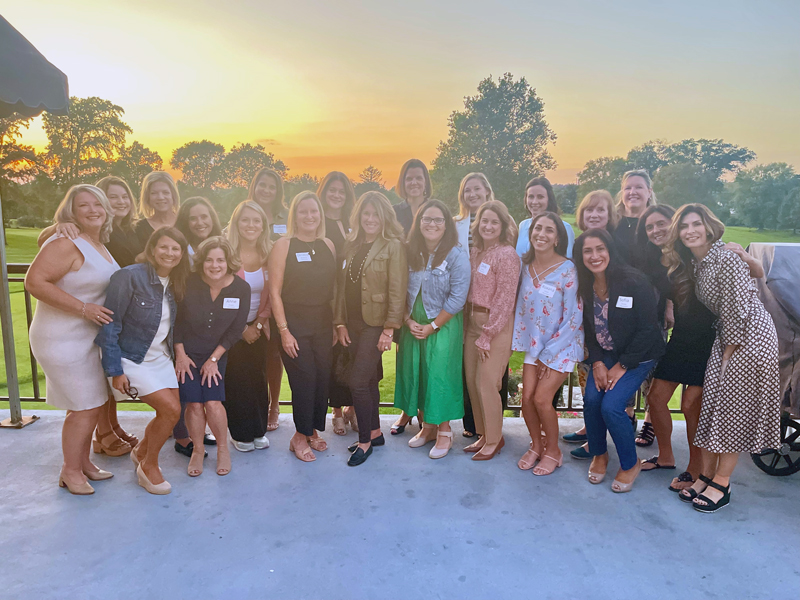 The Suburban Auxiliary was formed in 1986 after many members from the Junior Auxiliary matured. The Suburban Auxiliary consists of a diverse group of approximately 50 women who are mostly retired and enjoy volunteering. The auxiliary holds approximately three meetings per year at either a member's home or at the hospital in conjunction with a hospital unit tour or lecture of interest. The Suburban Auxiliary members run two to three major fundraising events per year, as well as participate in an annual Holiday Gift Giving and bake sale at the hospital. Proceeds from major fundraisers go to the "Targeted Giving Program/s" that are selected by members each year. In addition to specific auxiliary fundraising, members are encouraged to support and attend annual Women's Board events that support Jefferson Health – Abington.
The Suburban Auxiliary Targeted Giving recipients over the past two years include The Metastatic Breast Cancer Retreat, a new program of the Asplundh Cancer Center; Hartnett Health Services, which provides care for an underserved population in the community; a dental clinic, which provides care for an underserved population in the community; and Ethics For Lunch, an educational program.