The Future of Sleep Medicine Is Here
Established in 1978, the Jefferson Sleep Disorders Center (JSDC) is the first program of its kind in the Philadelphia area, providing comprehensive care in all aspects of sleep medicine to patients throughout the Delaware Valley and beyond for over 40 years. Our five clinics are accredited by the American Academy of Sleep Medicine, and offer state-of-the-art diagnostic and treatment tools for patients. The JSDC's multidisciplinary program collaborates with specialists from Jefferson's Pulmonary Division, Psychiatry, Neurology, ENT, and more—working closely to deliver a patient-centered approach to clinical care. Our position as a high-capacity academic medical center also offers exceptional educational opportunities in our Sleep Medicine Fellowship Program, which has been training the next generation of sleep physicians for over 30 years.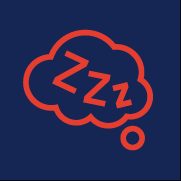 A New Era for Sleep Medicine, Powered by You
With your philanthropic support, the JSDC will ushering in a bold new era in sleep medicine, delivering comprehensive, seamless, and bench-to-bedside expertise to our patients.
Enhancing Our Programmatic Impact
The JSDC is a truly comprehensive and multidisciplinary subspecialty within the Vickie and Jack Farber Institute for Neuroscience. In order to enhance our impact across our multiple clinics, partners, and consult initiatives, we will take a strategic approach to expand our programs and coordinate our efforts to integrate sleep medicine across the Jefferson enterprise.
Supporting Research and Education
Research is the bedrock of medical innovation. Behind every great discovery is a team of experts working tirelessly to push the field forward and redefine the standard of care. The JSDC breaks down the traditional siloes of academic medicine, bringing together a team of experts across multiple departments, disciplines, and campuses to accelerate innovations in the lab and clinic.
Supporting Patient Care
Although quality sleep is an essential component of overall health and wellness, many insurers still do not reimburse for many of the costs associated with treatment for sleep disorders. This leaves many patients with difficult decisions regarding the financial impact of costly medical tests, sleep-regulating equipment, and other care-associated costs. A designated Patient Care Fund will alleviate financial hurdles to ensure more patients have access to the life-changing interventions provided by JSDC.
5,000+
seminars, lectures, and other academic events
250+
scientific scholarly publications
People like to ask what makes Jefferson so unique. The answer is simple—we put patients and families first. Always. Tools and technologies can be groundbreaking, but the real innovation happens when we apply them to solve our patients' problems and make lives better. We improve lives. That is our mission. And philanthropy is the catalyst that allows us to do so.
Contact
Name:
Michelle Maslowski, MBA
Position:
Associate Vice President for Development, Vickie & Jack Farber Institute for Neuroscience, Office of Institutional Advancement