Kathleen & Thomas R. Shirley, Sr. Scholarship
Make a Gift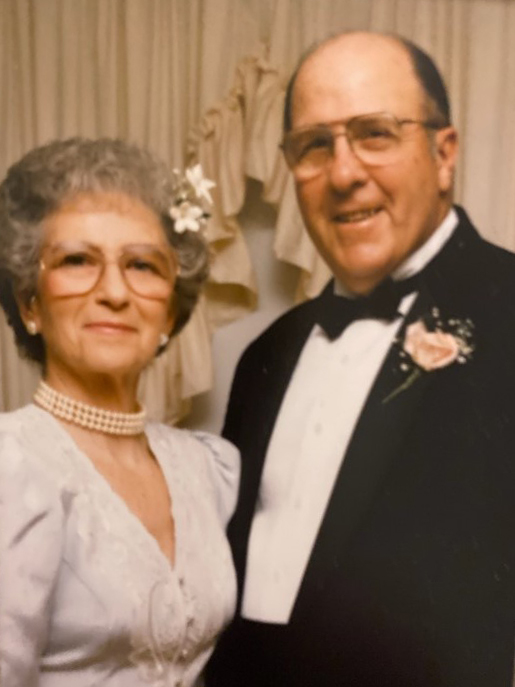 Thomas Jefferson University's Tom Shirley, Jr., serves as Assistant Vice President for Athletics and Head Coach of the Women's Basketball Team. His Philadelphia roots began in the early 20th century when his great-grandparents settled in Roxborough and Bridgeport.
Coach Shirley's parents, Thomas Shirley, Sr., and Kathleen (Kitty) Shirley, came of age in the 1930s. Living through the Great Depression and World War II taught values like loyalty, self-sacrifice, responsibility, courage, and a deep sense of duty to one's country.
Tom Sr. and Kitty both lost their fathers early in life and left high school unfinished to step into adulthood. He joined the U.S. Navy in 1942, spending three years in the South Pacific, while back home, Kitty worked at many low-paying jobs to make ends meet.
After the war, they married and settled in Roxborough; their tiny row house soon filled with four children. Married for 55 years, Tom Sr. and Kitty loved all things Philadelphia and were blessed with a large extended family and numerous friends. They were living examples of selflessness and left behind a formidable legacy.
The scholarship honors Coach Shirley's parents who never finished high school, yet worked every day to make a better life for their children. The Shirley Scholarship supports students enrolled in Jefferson's East Falls campus, who have a demonstrated financial need, and who reside in Roxborough, Manayunk, or East Falls.