Caring for Our Community's Children
The John McGinley Pediatric Gift Fund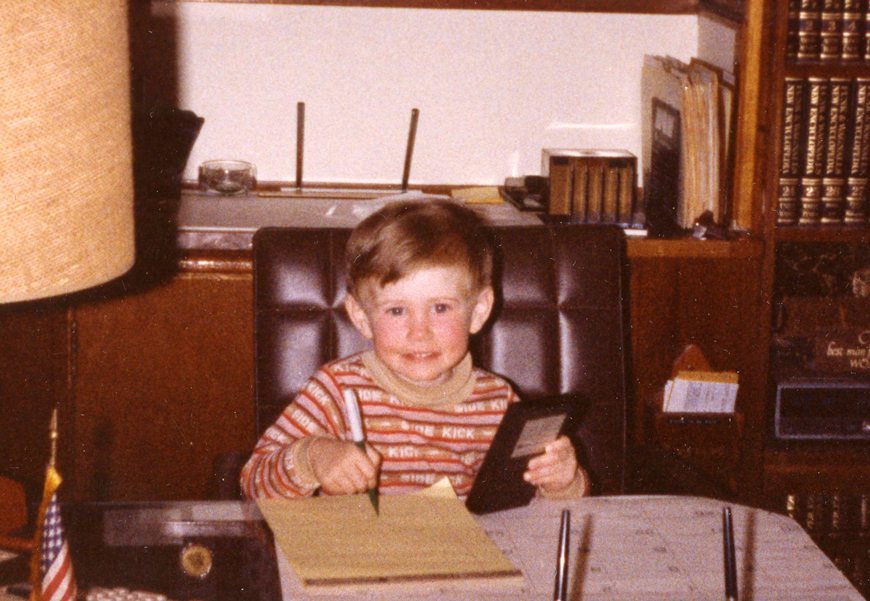 Anyone who knew him would agree that John McGinley lit up a room. In his short six-and-a-half years, he captured the hearts of adults and children alike, always lending a helping hand or coming to the aid of someone in need. John's warmth, empathy, and effervescent spirit defined his life, and now, thanks to his parents, it lives on in a new way for Jefferson Abington Hospital's pediatric patients.
Today, the John McGinley Pediatric Gift Fund has allowed Dan and Joy McGinley to share the qualities that made John who he was—happiness, warmth, a fun-loving nature—with countless Abington families by easing the emotional burdens of hospitalization.
"John was everyone's friend; he was always the kid who looked for the underdog and was the first one there when someone got hurt," says Dan. "I know that he would be very proud of what we're doing, especially because it's benefiting children."
Inspired by John's compassion for others, the John McGinley Pediatric Gift Fund caters to the specialized needs of babies and children at Jefferson Abington Hospital, one of only two hospitals with pediatric beds in Montgomery and Bucks counties. Every year, the hosptial cares for approximately 700 children and 500 babies, providing vital services and treatments for these families at a location close to home.
With the establishment of this fund, the McGinleys' generosity will support a number of activities and events for our youngest patients, including birthday parties, magic shows, visits from therapy dogs, and even an anniversary party for a child's parents, at the patient's request.
Dan and Joy have seen firsthand that, in creating these experiences, they're helping provide a distraction for patients and their families, who are often physically, mentally, and emotionally exhausted, they say.
"When children are having fun, they feel better, even if just for a few hours," says Dan.
"Children have an incredible ability to live in the moment," adds Joy. "They can sense when their parents are in pain or having difficulty, and they'll often surprise you by trying to make them feel better."
For the McGinleys, with time, they were able to channel their grief into purpose, carrying on their son's legacy in a way that will continue to positively impact the lives of others. As they work to grow the fund's impact, they take great joy in honoring John's life by sharing his spirit with their community.
"John can keep on caring for others through us," says Joy. "And I know he would love that."