Grants for Telehealth Will Help Vulnerable Communities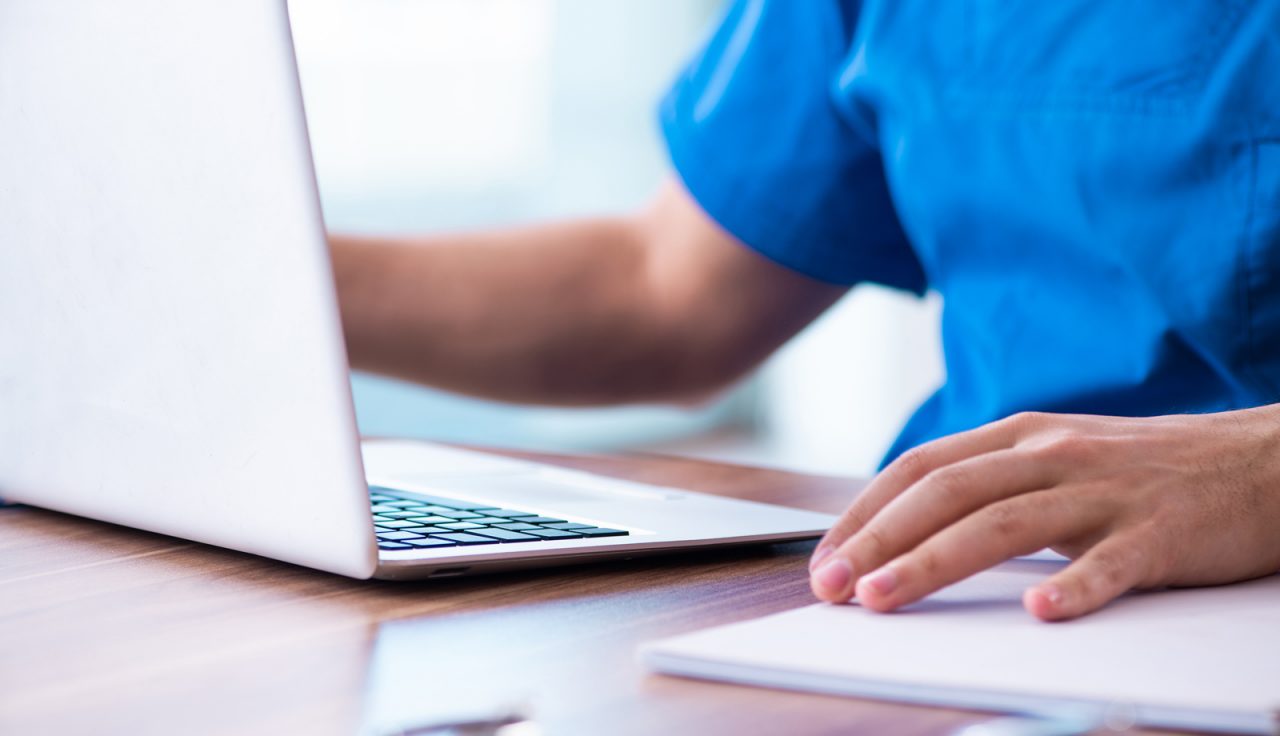 Kristin Rising, MD, MS
It's 8 a.m., and Kristin Rising, MD, MS, Associate Professor and Director of Acute Care Transitions in the Department of Emergency Medicine, is just coming off an overnight telehealth shift. She recounts a call she fielded during the evening from a middle-aged African American man who suffers from congestive heart failure and high blood pressure.
"He didn't have health insurance, hasn't been able to see a primary care doctor for more than a year, and hasn't been able to get his prescriptions filled," she says. Without the proper medical attention and medication the patient was at high risk for succumbing to advanced heart failure. But because he was able to connect with a physician via telehealth, he was evaluated, received his prescriptions, and is now in contact with social workers and support staff to ensure ongoing care.
"For a lot of people in underserved communities, telehealth can help bridge gaps in care and identify needs that would otherwise go unmet before they become severe," Rising says.
Jefferson, which has been at the forefront of telehealth initiatives, recently received a boost to its program from three grants—a $922,000 grant from the Federal Communications Commission COVID-19 Telehealth Program, a $75,000 gift from the TD Charitable Foundation, and a $25,000 community grant from CVS/Aetna.
The grants are being used to bring much-needed healthcare to vulnerable communities through the purchase of tablets, computers, and remote monitoring equipment, as well as through subsidizing supplemental technical support and Internet access.
"Telehealth is particularly critical for people in underserved areas," says Dominique Goss, senior manager of strategy for the TD Bank Social Impact Group. "It bridges access to care; it mitigates some of the barriers by allowing people access to a doctor by a mobile phone or a tablet."
TD Bank, longstanding partners with Jefferson, made the commitment to sponsoring projects for the at-risk community before the rise of the pandemic through funding initiatives such as CoLab, a converted Airstream trailer that brings health screenings, resources, and education into vulnerable neighborhoods.
"It was a precursor to what is happening now," Goss says, noting that telehealth brings medical care to where the people live. "Access to basic health needs is a human right; supporting that is just the right thing to do."
Access to care and social determinants of health have been amplified by the COVID-19 crisis. The health disparity gap impedes members of underserved communities from obtaining care for both acute and chronic medical conditions, such asthma, diabetes, heart disease, high blood pressure, and obesity, which are more prevalent in those populations. In addition, it allows those without medical insurance to seek care at a low cost—$49 per visit, which is a fraction of the cost of a doctor's appointment or trip to the emergency room or urgent care facility.
When COVID hit, Jefferson was incredibly prepared with telehealth. But I don't think any of us ... would have predicted that it was a pandemic it would be needed for.            
"When COVID hit, Jefferson was incredibly prepared with telehealth," says Rising, crediting Stephen K. Klasko, MD, MBA, president of Thomas Jefferson University and CEO of Jefferson Health with having the vision to see its importance in the future. "But I don't think any of us—including him—would have predicted that it was a pandemic it would be needed for."
Having telehealth in place across the enterprise pre-pandemic put Jefferson in a position to scale up services quickly and efficiently to serve the needs of a community challenged by the unprecedented health threat—particularly the underserved population.
When the pandemic arrived in the Philadelphia region, Jefferson's telehealth calls increased exponentially over a two-week period, going from an average of about 10 to 15 on-demand calls per day, and between 40 to 60 scheduled calls per day, to more than 200 on-demand calls per day and 2,500 to 3,000 scheduled visits per day.
While the ability to get devices into the hands of those who need them has helped provide crucial access to care, there are still barriers to using the technology, says Rising, who came to Jefferson six years ago to become a member of the core team to help launch—and expand—the telehealth initiative. Some cannot afford the data service plans necessary to participate in video visits, and some simply do not have digital literacy to use the platform.
"We currently have efforts underway to address those issues," she says, noting that the oncology program has a telehealth task force that works with those who lack technological skills. A portion of the grant money will be used to expand such educational initiatives.
"The whole (telehealth) team is grateful for the funding support we've gotten from the FCC, TD Bank and CVS," Rising says. "It certainly helps us start to address some of these barriers that that are still limiting underserved populations from engaging in telehealth as effectively as they may."  
She admits there's still a long road ahead to break down all those barriers—to distribute devices to the masses; to convince underserved communities to trust and engage with healthcare institutions; to educate people about the capabilities of telehealth; and to teach patients to use it to their advantage.
"All of that takes manpower, and it takes money," Rising says. "Increased funding to be able to continue to reach vulnerable communities would be immensely helpful to increase the impact we are able to have."